Tonight's the Night Songs Ranked
Tonight's the Night is the sixth studio album by Canadian / American songwriter Neil Young. It was recorded in August–September 1973, mostly on August 26, but its release was delayed until June 1975. It peaked at No. 25 on the Billboard 200. In 2003, the album was ranked number 331 on Rolling Stone magazine's list of the 500 greatest albums of all time, moving up to number 330 in the list's 2012 edition and climbing further to number 302 in the 2020 update. Tonight's the Night is a direct expression of grief. Crazy Horse guitarist Danny Whitten and Young's friend and roadie Bruce Berry had both died of drug overdoses in the months before the songs were written. The title track mentions Berry by name, while Whitten's guitar and vocal work highlight "Come on Baby Let's Go Downtown"; the latter was recorded live in 1970. The song would later appear, unedited, on a live album from the same concerts, Live at the Fillmore East, with Whitten credited as the sole author. Here are all of Tonight's the Night songs ranked.
Listen to the timeless songs of this Canadian-born singer. Click below and experience Neil Young's music.
12. Tonight's the Night – Part II
"Tonight's the Night" bookends and closes the album. Perhaps an inserted alternate take, it has even more of that passionate "sloppy rock" feel to it than the first version. The lyrics haven't changed, but the rhythm now has a heavier driving beat that concludes the album with a classic rock flourish."
11. Mellow My Mind
"Mellow My Mind" takes vocal expression to extremes as it yearns for relief and satisfaction in simple things. It features an arrangement straight off of "Harvest," but Young's painfully strained vocals launch it into another dimension."
10. Tired Eyes
 "Tired Eyes," with it mostly spoken vocals and gorgeous pedal steel guitar, contains violent tales of drug deals, shootings, killings and burnouts. It pleads for an awakening and a stop to the excesses of drug use. The repeated line "he tried to do his best, but he could not" suspects that such pleas may prove futile."
9. Come On Baby Let's Go Downtown
"Come on Baby Let's Go Downtown" shatters the relative stillness of "Borrowed Tune" with a blistering rendition of a song written and performed by Danny Whitten and recorded live in 1970."
See more: Neil Young Albums Ranked
8. Lookout Joe
"Lookout Joe," a raucous track, predates the other songs on the album, but still manages to fit in thematically. "Joe" apparently refers to "G.I. Joe," or military veterans who experienced their world turned upside down upon returning from service."
7. Borrowed Tune
"Borrowed Tune" openly steals melodies from the Rolling Stones' 1966 "Lady Jane," presumably because the narrator, probably Young himself, remains "too wasted to write my own." Alone with only piano and harmonica, the song could represent Young questioning the meaning of his own success or "climbin' this ladder," followed by "I hope that it matters," but "I'm havin' my doubts."
6. New Mama
"New Mama," the album's most beautiful and most polished number, doesn't seem to fit with the album's overall murky themes, at least on a cursory glace. Inspired by the 1972 birth of Young's son Zeke with the late actress and then Young's wife, Carrie Snodgress, the lyrics invite multiple interpretations."
See more: Neil Young Songs Ranked
5. World on a String
"World on a String," where again a "searcher" appears more like a meandering "drifter" in that "the world" seems "only real in the way that I feel from day to day." The narrator doesn't seem to stand on any solid ground, nor does he seem to care to. With its vocal flubs, the song almost appears to fall apart in places, but that just emphasizes its themes and adds to its power."
4. Albuquerque
"Albuquerque," with its grungy distorted guitars, seeks escape, likely from Young's own fame, which, given everything, may have started to feel meaningless or puerile. The lyrics crave anonymity, simple things, independence and likely a sense of freedom from the burgeoning institution that Young had doubtless become."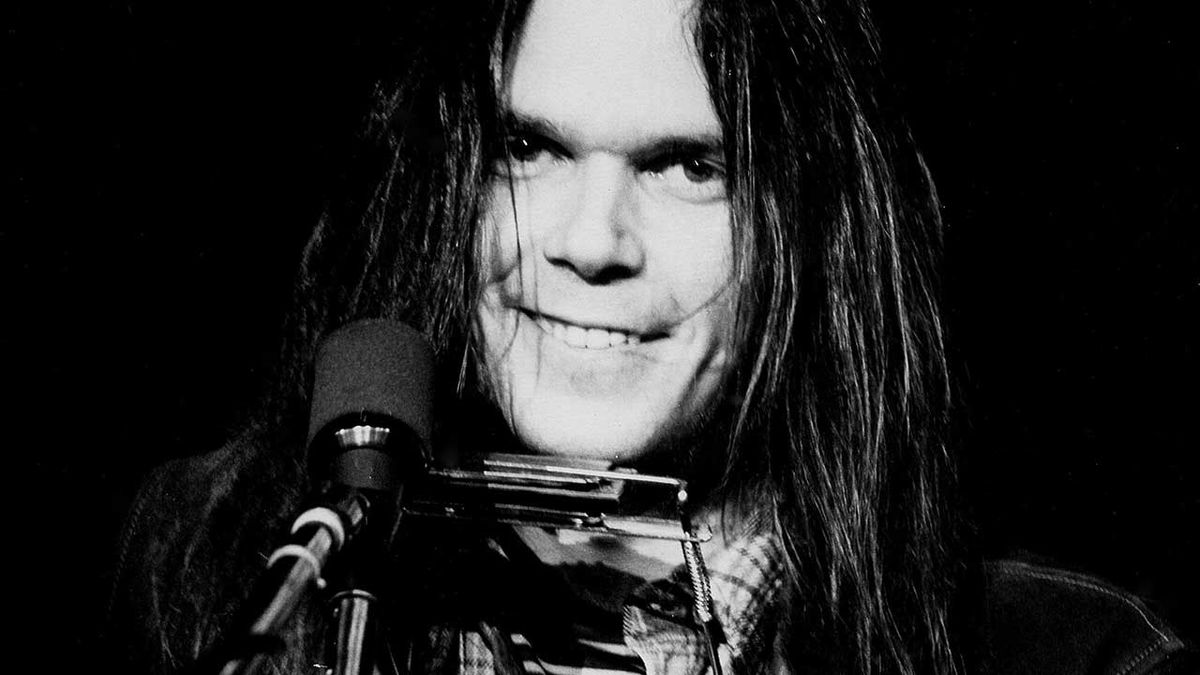 3. Speakin' Out
"Speakin' Out" features a dropout type figure, accompanied by dance hall piano, looking for good times while depending completely on others. It presents a different, and far less romantic, view of the "wandering searcher." 
2. Roll Another Number (For the Road)
"Roll Another Number (For the Road)" again revisits burnout territory, as the drugged narrator claims "though my feet aren't on the ground" and declares "I'm not goin' back to Woodstock for a while." Young would continue to question hippie idealism later in his career."
1. Tonight's the Night
"Tonight's the Night" paints a bleak and inconsolable portrait of the sometimes romanticized early 1970s, of Young himself and, to a certain extent, of human nature. Especially juxtaposed against a backdrop of hippie idealism, or, in some cases, because of it, many people just seem hopelessly messed up and lost."