Toys In The Attic Songs Ranked
Toys in the Attic is the third studio album by American rock band Aerosmith, released in April 1975 by Columbia Records. Its first single, "Sweet Emotion", was released on May 19 and "Walk This Way" followed on August 28 in the same year. The album is the band's most commercially successful studio LP in the United States, with eight million copies sold, according to the RIAA. In 2003, the album was ranked No. 229 on Rolling Stone's list of The 500 Greatest Albums of All Time. The album's title track and Run–D.M.C.'s version of "Walk This Way" are included on the Rock and Roll Hall of Fame list of the "500 Songs that Shaped Rock and Roll". Here are all of Toys In The Attic songs ranked.
Don't miss out on the TIMELESS Aerosmith music below! Click to experience the energy of Steven Tyler!
9. Big Ten Inch Record
" While this has somehow remained a favourite throughout the band's career, I've always found the song a pretty tedious and lukewarm splash of innuendo, which would have been better kept as a live vehicle only!"
8. Adam's Apple
"An excellent all out rocker with a humorous take on biblical temptation, the song remains a minor classic in the Aerosmith cannon."
7. You See Me Crying
"Contrasting the hard numbers, _Toys in the Attic_ closes with "You See Me Crying", an emotional ballad that brings the album to a dramatic finish. Tyler's ability to write a lavish ballad is evident once more on this ambitious offering. The recording is augmented by Tyler's piano performance, as well as a live orchestra, which compliments the song, adding depth and color to the number."
See more: Aerosmith Albums Ranked
6. Uncle Salty
"Much smoother is the jaunty semi-rocker "Uncle Salty". Although the lyric paints quite a harrowing portrait of child abuse, loneliness and prostitution, it's the quietly bubbling arrangement which grabs the attention first, the subject matter sinking in much more gradually."
5. Round And Round
"In total contrast "Round and Round" was an unexpected slab of heavy, swirling mist which drove relentlessly on for five whole minutes. While this was a brave attempt at escaping a stereotyped rock formula, it was poor entertainment and its spontaneous jamming seemed especially bad after the crisp precision of many of the other tracks."
4. No More No More
"One of the flagship tracks from _Toys in the Attic_ is "No More No More", which builds from an acoustic intro, into a full blown rocker, highlighted by driving guitars and accented by Scott Cushnie's piano fills. Lyrically, the track depicts Tyler's view of a rock musicians life on the road. "Sometimes I start thinking about having a wife and child, but the group is my carriage, pulling me right along, so I have no time for that now," Tyler confided."
3. Toys in the Attic
"The ambitious _Toys in the Attic_ was a progression for Aerosmith, in both songwriting and recording. While it is true that Jack Douglas and Aerosmith, to a degree, softened the band's overall sound on the album, what they really did was make it bigger. Everything on _Toys in the Attic_ is big! Big vocals… big drums… big bass… and big guitars. All of this added up to one thing: the big time!"
See more: Aerosmith Songs Ranked
2. Walk This Way
"An insanely catchy pop/rock song with a cartoon-esque feel, the song held such universal appeal that the barely disguised sexual theme passed by almost without comment and finally provided Aerosmith with a major hit!"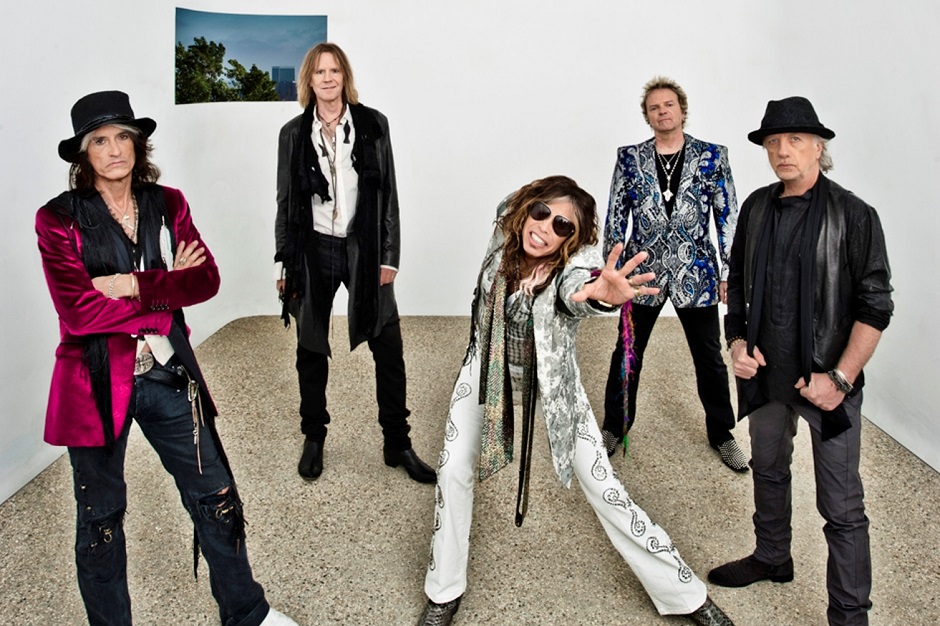 1. Sweet Emotion
"Tom Hamilton also wrote the music for "Sweet Emotion". "Believe it or not, the intro to the song and the bass part that I play during the verses, were written while I was in high school," Hamiton related. "I just kept it in the back of my mind for years… at the end of the recording for the tracks for _Toys in the Attic_, we still didn't have that song. That song was never planned to be on the album."