Wildflowers is the second solo studio album by American musician Tom Petty, released on November 1, 1994. The album was the first released by Petty after signing a contract with Warner Bros. Records (where he had recorded as part of the Traveling Wilburys) and the first of three albums produced by Rick Rubin. The album was certified 3× platinum in the United States by the Recording Industry Association of America. In 2020, the album was ranked at number 214 on Rolling Stone's Greatest Albums of All Time list. The album features all members of Tom Petty and the Heartbreakers, with the exception of drummer Stan Lynch. Steve Ferrone plays drums on Wildflowers and would join the band officially the following year. However, the album was not credited to the Heartbreakers because, in Petty's words, "Rick (Rubin) and I both wanted more freedom than to be strapped into five guys." Freedom notwithstanding, Petty chose to use most of his regular band as session players, demonstrating his comfort with that format. Rolling Stone placed Wildflowers at number 12 on their list of the best albums of the 1990s. Guitar World placed the album at number 49 in their "Superunknown: 50 Iconic Albums That Defined 1994" list.
Don't miss out on the CLASSIC Tom Petty music below! Click to experience the power of rock n' roll!
15. To Find a Friend
"An awesome song, with great lyrics, and drumming from Ringo starr. "To Find a Friend" is a very catchy tune with clever, fun lyrics. I was 18 when this album came out and "Wake Up Time" was especially moving as I prepared to get serious about being an adult."
12. A Higher Place
"Higher Place" never fails to cheer me up and is an incredible song to crank up on the road. And while not a particularly deep song lyrically, it does offer one of my favorite lines – "well I fooled myself and I don't know why, I thought we could ride this out" (who can't relate to that?!)"
13. House in the Woods
"House in the Woods" is a masterfully crafted work of music with interwoven melodies and one of my all-time favorite songs, indeed reminding me of my childhood and my family's house in the woods in northern Michigan. You can really feel the creative push of Rick Rubin behind the building instrumental finish."
12. Crawling Back to You
"Crawling Back to You is a song I love more each time I hear it; I think the lyrics to this song could have been better, yet it's one of those songs that have found a permanent slot in the CD player of my mind. "
11. Wake Up Time
"Wake Up Time closes the album out in fine fashion. The piano plays a large part in this meaningful song about getting on with life after you realize your dreams are not going to come true. This song serves, to my mind, as a musical counterpoint to the maturity with which Petty has embraced his music and career at this point in his life."
10. Only a Broken Heart
"It's Only a Broken Heart is a beautiful slow song that has Petty singing in a noticeably high register, one that does not allow for any of the nasal sounds Petty is known for."
See more: Tom Petty Albums Ranked
9. Honey Bee
"On Honey Bee he matches the hardcore youthful lustful groove with lyrics about an odd lusty love affair. … Wildflowers? That's a good one too. A very kind and sweet rythm with kind and sweet lyrics about freedom and desire and it portrays a couple of good characters (the protagonist and the person who is being sung about)."
8. Don't Fade on Me
"Don't Fade on Me" is a much more sober song, just Petty, Mike Campbell and their acoustic guitars. It contains pleading, desperate lyrics that are heartwrenching, and a sad tone. The softly played but lightning quick acoustic guitar by Campbell midway through is especially amazing."
7. Hard on Me
"Hard On Me is another slow, moving song with great lyrics and a wonderful sense of freely open vulnerability on Petty's part. It's another soft ditty that seems to sum up Petty's emotional state that spans his roller-coaster life and career.
See more: Tom Petty Songs Ranked
6. Cabin Down Below
"One of the wonderful things about producer Rick Rubin is that it's been said that he produces by feel. His attitude is not that you play it till you get it right, but you don't play it all unless it feels right."
5. It's Good to Be King
"It's Good to be King" is also an untouchable classic, a mellow, stirring song where the renowned Michael Kamen lends his hand with beautiful orchestration at the end. A piano melody played by the talented Benmont Tench enhances the already-gorgeous ending to the song even more. It's almost hypnotically sublime."
4. You Wreck Me
"One of the great Petty rockers ever, the growling groove of "You Wreck Me," which clatters down the train track like a locomotive on fire, thanks to the propusive rhythmic assault of Steve Ferrone."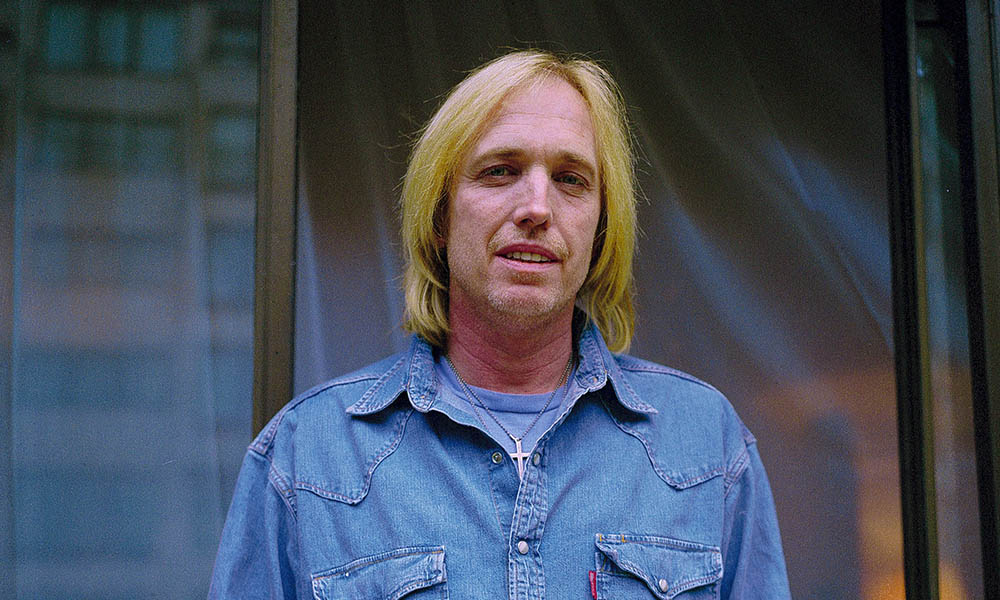 3. Time to Move On
"Time to Move On is, by lyrics and rhythm, a traveling song that hearkens to the ever-present open road to new experiences. It took a little while for this song to grow on me but the wonderful poingnant atmosphere created by the mellow/reflective music and the life-lorn lyrics make this a great song.
2. You Don't Know How It Feels
"You Don't Know How it Feels," a sparse ditty in which Petty delivers a ripping mini-guitar solo twice, is laid back in sound but contains feisty, no-nonsense lyrics."
1. Wildflowers
"Listen to the wistful and poignant opening title track, and watch it pierce your heart from the get-go; it's a lovely, delicate, but strong introduction to an overall theme of loss, self-pity, and personal re-discovery and redemption."