1916 is the ninth studio album by British rock band Motörhead, released 26 February 1991. It was their first on WTG Records.[1][2][3] The single "The One to Sing the Blues" peaked at number 45. The album was the final Motörhead album to feature Phil "Philthy Animal" Taylor on drums in its entirety. In 1990, Motörhead frontman Lemmy moved from England to the U.S., settling in West Hollywood within walking distance of the Rainbow Bar and Grill. With Phil Carson managing the band, the sessions for what would become the album 1916 began with Ed Stasium, best known for producing the Ramones, Talking Heads, and Living Colour. The band recorded four songs with the producer before deciding he had to go. When Lemmy listened to a mix of Going to Brazil, he asked him to turn up four tracks, and on doing so heard claves and tambourines Stasium had added without the band's knowledge. Stasium was fired and Pete Solley was hired as producer. Here are all of 1916 songs ranked.
Don't miss out on the English power trio Motörhead! Click to enjoy one of VH1's Greatest Artists of Hard Rock!
11. Nightmare / The Dreamtime
"Nightmare/The Dreamtime is sort of creepy but boring once you get into the three minute mark. "Nightmare/The Dreamtime" is another big standout, but not because of its guitar solo work. Sure, it does have plenty of more tasty shredding, but it is pushed to the background, here, in favor of Lemmy's flinty, gruff, crooning vocals and an insidiously dense, foggy atmosphere and electronic music-derived keyboards."
10. Angel City
"Angel City changes the mood back to upbeat and gets you ready for a good time! "Angel City" puts the listener back in more familiar territory again, as an up-tempo and feel-good hard rocker with sing-along-worthy vocals and beer-drenched, party-themed lyrics."
9. No Voices in the Sky
"No Voices In The Sky is an energetic track and practically says the truth about the world we live in today.  Lemmy and his crew really bring it with this one. Not a bad tune on here. No Voices In The Sky may be my favorite Motorhead tune."
See more: Motörhead Albums Ranked
8. Make My Day
"Make My Day" is another epic shred-fest, and a fiery and up-tempo cut of no-holds-barred speed metal. It has a thunderous bass bottom; but its real highlight is its epically epic and excellent soloing. (It even has one solo section that is well-over a minute and twenty-seconds in length!)"
7. Love Me Forever
"Incredibly dark, gloomy, and depressing. Lemmy really delievers on this track. Its heavy as well. You can feel the pain radiate from this track."
6. Shut You Down
" Shut You Down is a fast paced rocker and uplifts the mood right before the final epic track with its painfully true lyrics and theme. 1916, World War I. Motorhead decides to do a tribute and it becomes on of their most lyrically amazing songs ever."
5. I'm So Bad (Baby I Don't Care)
"I'm So Bad Baby (I Don't Care) carries over the energy from the first track and has a punk rock vibe about it. It is a good solid rock album and should be a classic song from Lemmy."
See more: Motörhead Songs Ranked
4. Going to Brazil
"Going To Brazil has a blusey tone to it but I'm not really a fan of this track. It has an old school rock n roll feel to it and Lemmy really delievers I guess I expected more compared to the first three songs."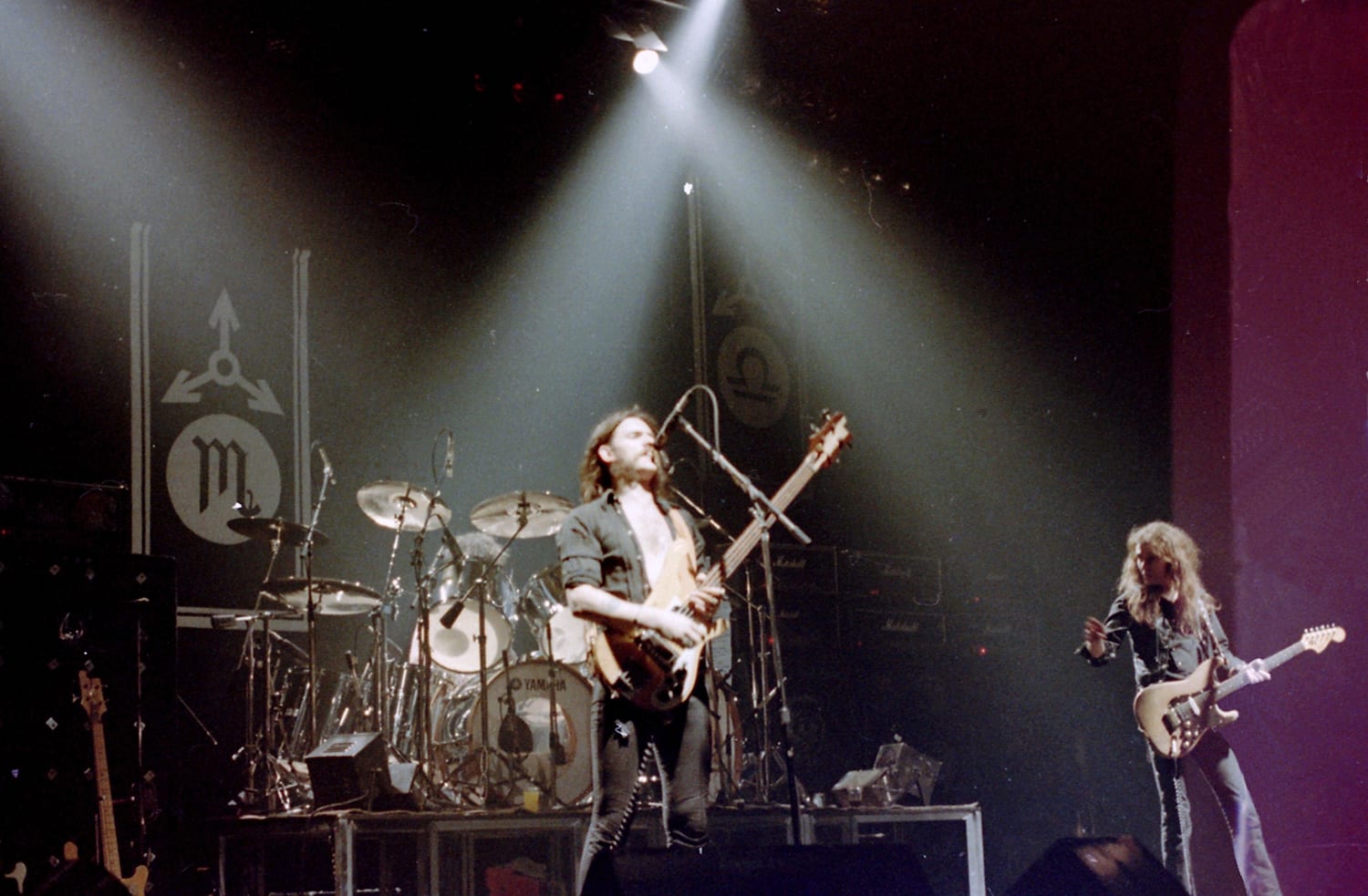 3. The One to Sing the Blues
"The One To Sing The Blues" is armed with an introductory drum solo, prominent bass lines (Lemmy's bass grumbles along like an irritated bowel), rhythmic, toe-tappable beats, and groovy guitar hooks. It also uncorks two more exceptional solos (the first of which is great and wailing, the second wild and shredding)."
2. 1916
"But the set's unquestionably biggest highpoint comes in the form of the bookending title song. "1916" (the song), with its mournful organ, violin, and piano/keyboard flourishes, as well as use of melodic strings, martial, war-sounding electronic drum beat, and excellent, accomplished crooning, is a superbly moving and affecting piece of modern rock balladry."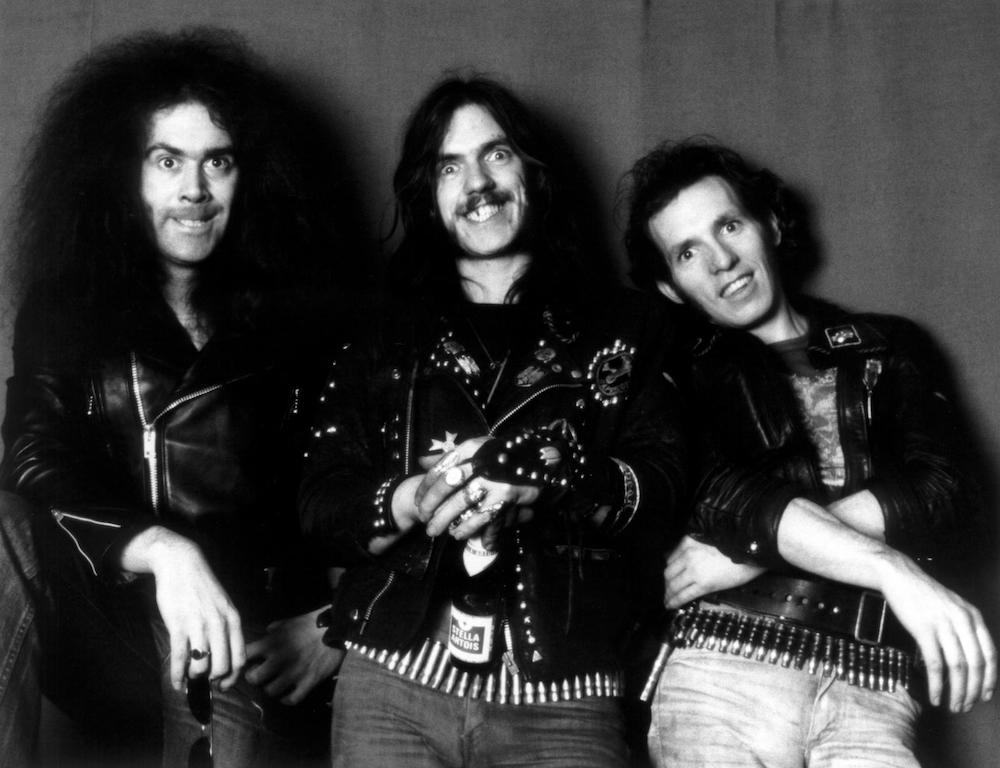 1. R.A.M.O.N.E.S.
"(Only Lemmy could turn a line as simplistic as the title phrase — spelling out "R-A-M-O-N-E-S" — into a refrain that is truly anthemic.) As such, this obvious homage to one of Motorhead's biggest influences, the punk-rock outfit The Ramones, is guaranteed to rattle around your head for at least one solid day."