All Hope Is Gone Songs Ranked
All Hope Is Gone is the fourth studio album by American heavy metal band Slipknot, released on August 20, 2008 by Roadrunner Records. The album was published in two versions: the standard album in a CD case and a special edition packaged in a six-fold digipak containing three bonus tracks, a 40 page booklet, and a bonus DVD with a documentary of the album's recording. Preparation for the album began in 2007, while recording started in February 2008 in the band's home state of Iowa. Before the album's launch, Slipknot released a series of promotional images and audio samples from the album through various websites. All Hope Is Gone was considered the band's most eclectic-sounding album at the time of release, incorporating elements from their previous three. The album shows Slipknot completely abandoning the nu metal genre, moving to a groove metal style. Songs such as the opening track "Gematria (The Killing Name)" and the title track espouse the band's more brutal, death metal-influenced edge, reminiscent of songs such as "(sic)" from their debut self-titled album; slow burning, "trippy" elements such as "Gehenna", recalling "Skin Ticket" from their second album Iowa; and more tragic, sentimental tracks such as "Dead Memories" and "Snuff". Here are all of All Hope Is Gone songs ranked.
Don't miss out on the timeless Slipknot music below! Click to experience the band at their finest!
12. .Execute.
.execute" serves an excellent intro to ALL HOPE IS GONE as it is representative of the sounds and ideas that ALL HOPE IS GONE pushes. "Gemantra (The Killing Name)" is where the real meat lies, serving as a fine opening track."
11. Butcher's Hook
"Lyrics are really agressive with "F****rs,shit and other explicit words which helps make it strong.The band are soft on some tracks but they definatly aren't on this one and that's just fine!I expect it will be a favourite with the fans."
10. Vendetta
"Vendetta" is highlighted by with an excellent, Kataklysm-style drum solo, and a deluge of mind-boggling drumming (including tons of thunderous and hyperfast blast beats), brutal riffs, blood-pumping tempos, and rabid vocals."
See more: Slipknot Albums Ranked
9. This Cold Black
"This Cold Black" is similarly commendable for its breadth and terrifically slow-burning tone. Following a creepy intro composed of minimalistic noise, doomy atmospheres, and humming bass notes, it slowly but surely gains momentum over the next four-plus minutes, and ultimately snowballs into a pulsating attack of fiery, machine-gun riffing, pounding drums, and being capped off with couple of ripping solos.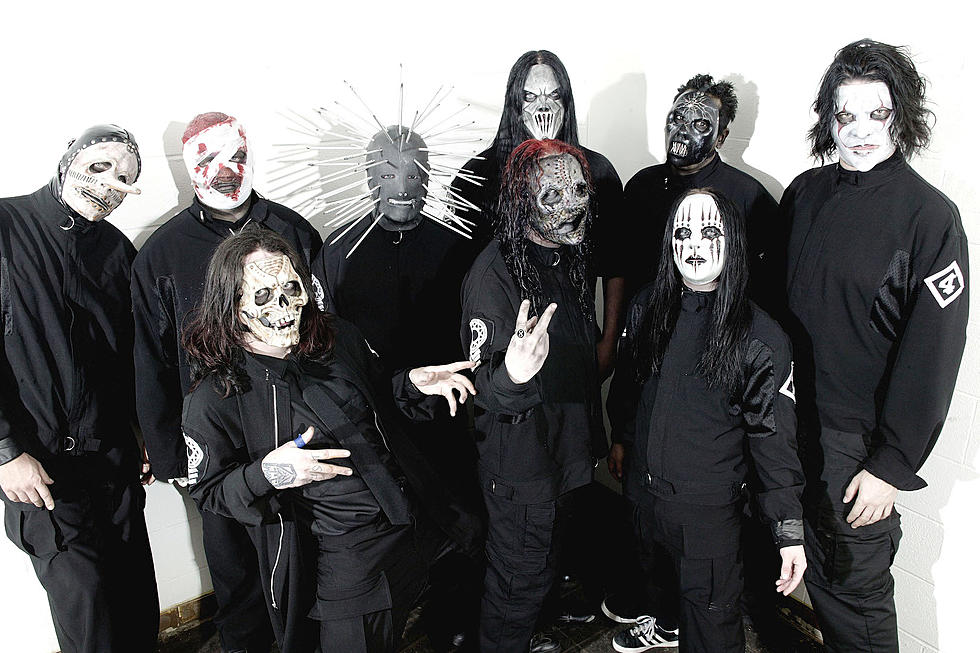 8. Gehenna
"Gehenna" doesn't posses the impulsiveness of "Butcher's Hook", but it is even more potent because of its understated nature. However, patches of overwrought screams and hellish ideals make evident that Slipknot are nowhere near wanting to embrace "the light"."
7. Wherein Lies Continue
"The strong, cast-iron guitar licks, impeccable trapkit battery, and lumbering, Meshuggah-inspired rhythms behind "Wherein Lies Continue" more or less pick up where its predecessor left off. It is also noteworthy for offsetting dissonant music with wailing clean backing vocals, and to excellent effect."
6. Gematria (The Killing Name)
"Gematria (The Killing Name)" is a brutal, blistering, and wholly engaging riff-fest filled with frothing intensity, excellent, inventive, razor-sharp thrash riffage, dizzying, jackhammer percussion, tight, punishing rhythms, great, deep grooves, huge breakdowns, and a good guitar solo duel."
See more: Slipknot Songs Ranked
5. All Hope is Gone
"The most difficult song in drums, Vendetta, Sulfur And Gematria are very closely, but this is the best in drumming, oh and a really fast solo, and great chorus.  It is simultaneously comfortable and unpredictable, brutal and beautiful, complex and catchy, epic and always over-too-soon."
4. Dead Memories
"Dead Memories" is obviously the album's lead single, thanks to its use of galloping, dance-floor-ready beats, and ginormous, catchy choruses that are filled with soaring melodies, and heavenly harmonies. A few good, blazing guitar solos crop up here, as well."
3. Sulfur
"Sulfur" features more dark, hellish sounding guitar work. Dark, malicious sound effects run rapid. As far a mixing, this track is well mixed. Panning adds a heightened sense of dramatacism while the layers of guitars blend perfectly. The drums within the production throughout the entire album are well engineered."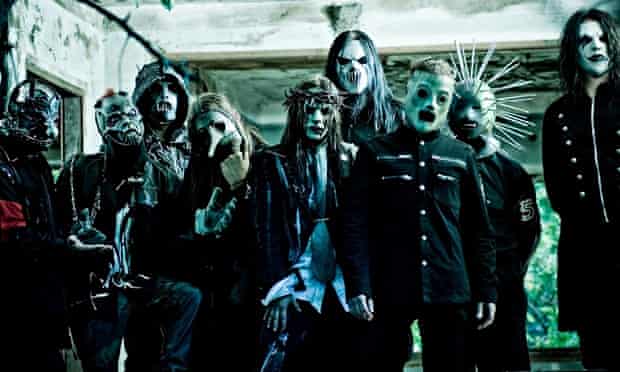 2. Snuff
"I know that track along with a few others pisses of a few loyal "maggots" but I really like it,it has good melody,Corey sounds great.A great song in my opinion,the song if ever released as a single is likely to get some serious radio airplay."
1. Psychosocial
"With definite industrial metal leanings, electronic undertones, and a rhythmic, stomping rhythm reminiscent of vintage Rammstein, "Psychosocial" is clearly the first curveball to be found here. Really emotional vocals, lyrics that won't soon be forgotten, smart, stop-start time signatures, diverse drum fills, and crunching bass lines abound here, too."