Deep Purple in Rock Songs Ranked
Deep Purple in Rock is the fourth studio album by Deep Purple, released on 5 June 1970. It was the first studio album recorded by the Mark II line-up of Ritchie Blackmore, Ian Gillan, Roger Glover, Jon Lord and Ian Paice. Work on In Rock began shortly after Gillan and Glover joined the band in June 1969, with rehearsals at Hanwell Community Centre. The music was intended to be loud and heavy, and accurately represent the group's live show. Recording took place at various studios around London in between extensive touring, during which time songs and arrangements were honed into shape. In Rock was the band's breakthrough album in Europe and peaked at No. 4 in the UK, remaining in the charts for over a year; the band's prior MK I albums had been much better received in the US. An accompanying single, "Black Night" reached No. 2. The album has continued to attract critical praise as a key early example of the hard rock and heavy metal genres. Here are all of Deep Purple in Rock songs ranked.
Don't miss out on the TIMELESS Deep Purple music below! Click to experience the PIONEERS of Hard Rock!
7. Living Wreck
"A catchy track with a jagged, shrieky organ sound. Bassy with some of the lead guitar work being catchy in a funky kind of way. Gillan's vocals reminded me of the lead singer of Australian rockers Baby Animals, especially their classic track "Rush you"…the lead singer of the Baby Animals is a woman! Similar vocal style though. Think the Aussie group formed in the 1980s."
6. Into the Fire
"Into the fire is a heavy track with a catchy groove to it. Sometimes this song's riff reminded me of Black Sabbath's "Iron man", which would be released after this album came out."
5. Bloodsucker
"Bloodsucker has a chugga chugga type riff which reminds me of Black Sabbath…but not sure if the Sabbath that it reminds me of came out before or after this song. Gillan gives his vocals a ballsy sound in this heavy metal type track. Features the organ too."
See more: Deep Purple Albums Ranked
4. Flight of the Rat
"The introduction to this song makes me think it might be influential as far as guitar style and song introductions go. The song is bookended by a sort of 1950s style rock'n'roll. The guitars sound very grungy and the lead guitar breaks reminded me of AC/DC, so perhaps AC/DC were influenced in this regard by Deep Purple. In the middle of the song, there is some funky drumming, and a drum solo near the end. Bassy track too, featuring the organ."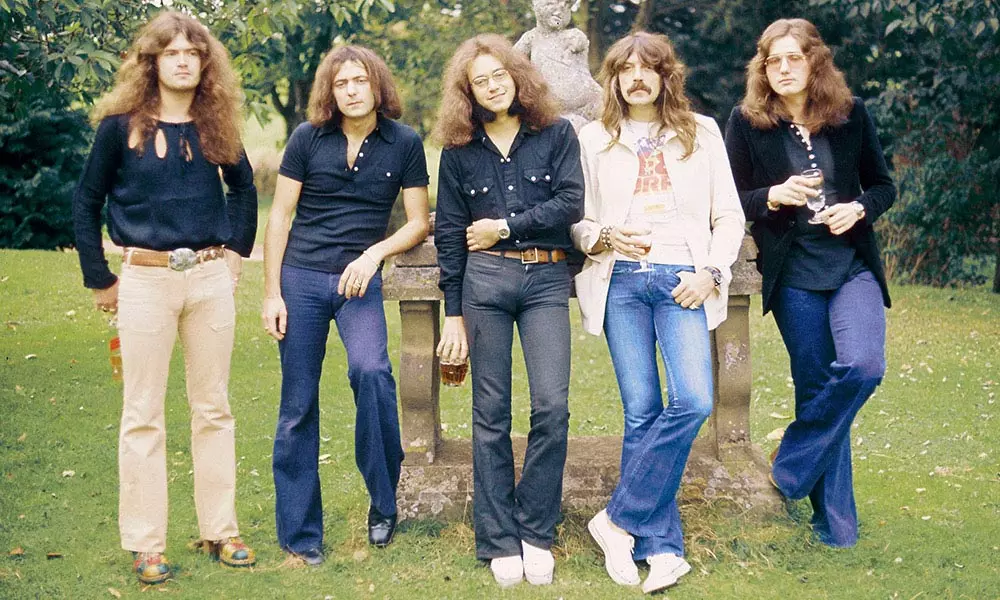 3. Speed King
"Features a raucous intro of heavy metal sounding noodling guitar solo. The organ in this song sounds like the church variety, and later it sounds like something that The Doors would compose. Lyrically, the song cites Little Richard, and Gillan has his heavy metal defining singing going on…high pitched shrieking. The song is bassy too, and the riff sounds like modern metal."
See more: Deep Purple Songs Ranked
2. Hard Lovin' Man
"Hard lovin' man has very nice sounding velvety notes on the bass guitar, I think. The riff reminded me of the later classic song "Barracuda" by Heart. Heart had two female singers…they sound pretty heavy metal in their singing in that song…remarkably similar to the sound that Gillan generates with his voice, when he makes it sound glassy. The outro to the song features some pure heavy metal guitar noodling."
1. Child In Time
"Vocally, Gillan goes down Robert Plant's route from "Whole lotta love", but he takes it to whole new level…really hits the high notes, and riding the wave all the way into the beach. Both singers really play on the highly sexualised nature of their singing. The song itself is partly an organ heavy ballad, whilst the rest is more towards heavy metal. Deep Purple's organ sound is distinctive to them…"