Mirage is the 13th studio album by British-American rock band Fleetwood Mac, released on 18 June 1982. This studio effort's soft rock sound stood in stark contrast to its more experimental predecessor, 1979's Tusk. Mirage yielded several hit singles: "Hold Me" (which peaked at #4 on the US Billboard Pop Chart, remaining there for seven weeks), "Gypsy" (#12 US Pop Chart), "Love in Store" (#22 US Pop Chart), "Oh Diane" (which reached #9 in the UK), and "Can't Go Back" (issued on 7″ and 12″ in the UK). The album returned the group to the top of the US Billboard charts for the first time since their 1977 album Rumours, spending five weeks at #1. It spent a total of 18 weeks in the US Top Ten and was certified double platinum for shipping 2,000,000 copies there. It also reached #5 in the UK where it was certified platinum for shipping 300,000 copies, and #2 in Australia. Here are all of Mirage's songs ranked.
Don't miss out on the TIMELESS Fleetwood Mac music below! Click to experience one of the best-selling bands of ALL TIME!
12. Love in Store
"McVie also contributes the hit "Love In Store", a bouncy mid-tempo love song, fleshed out with lovely harmony vocals that recall the very best of the Beach Boys and the Mamas and the Papas."
11. Wish You Were Here
"Only the Elton John-ish "Wish You Were Here" is a little subpar. Stevie Nicks' songs on this album are teriffic, there's very little of the welsh witch ramblings that occasionally bog her songs down."
10. Can't Go Back
"Can't Go Back," is my favorite song on the album, with the melody spinning around like a carousel at an amusement park. Roll down the windows, crank the volume and let "Can't Go Back" wash over you on a countryside drive."
9. Eyes of the World
"I particularly like 'Eyes Of The World', which starts off with a tribute to Pachelbel's Canon and develops into a bravura guitar solo from Buckingham, a rippling stream of sound at the very limit of the speed at which fingers can move."
See more: Fleetwood Mac Albums Ranked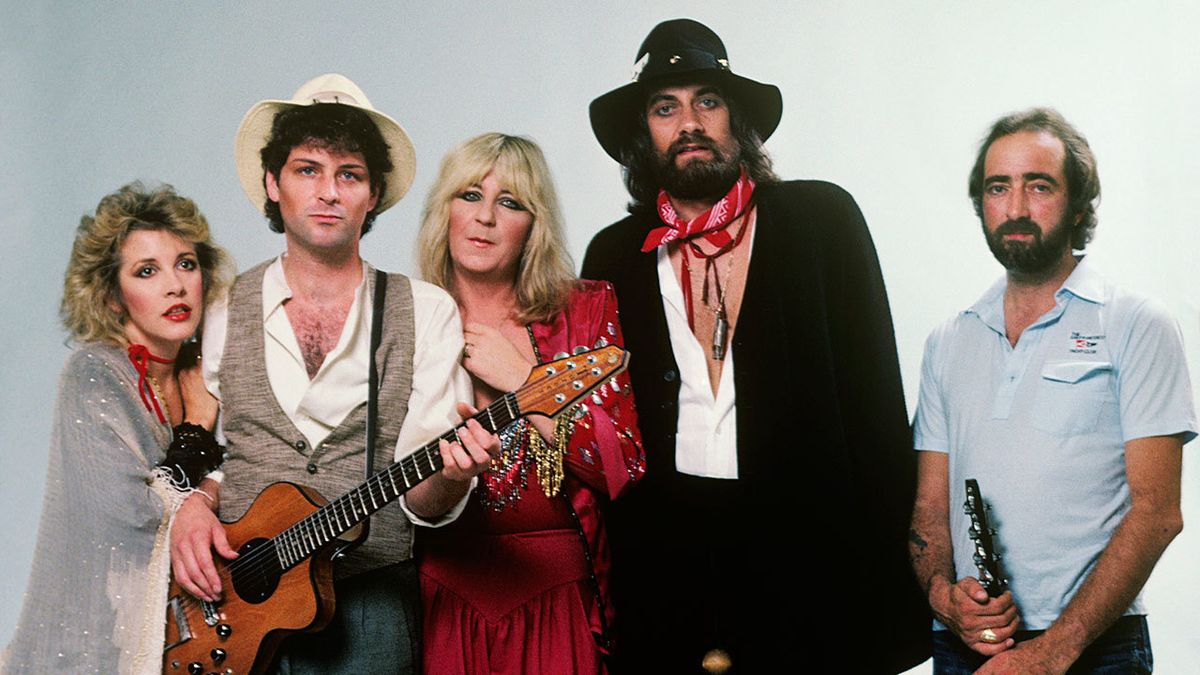 8. That's Alright
"That's Alright", a simple country-ish rock ballad, is another of the high points on the album, showcasing some of Stevie's roots"
7. Oh Diane
It was written by Buckingham and Richard Dashut along with tracks 4 and 7. This song is very repetitious and is the shortest song on the album at 2:33."
6. Book of Love
"Lindsey not only sings this song he also has a nice guitar part in the background. 'Book Of love' is enhanced by a committed vocal and swirling guitar outro."
5. Hold Me
"When that chorus hits it's like a ray of sunshine. written by Christine McVie about boyfriend Dennis Wilson who within the time of this album drowned to death."
See more: Fleetwood Mac Songs Ranked
4. Gypsy
"Gypsy" is probably one of the bands greatest music videos. They really adapted to the new form and managed to make it their own. An absolutely gorgeous track and lyric."
3. Straight Back
"Another one of my favorites off of this album, this song has a very mysterious sound and has very good background vocals by Stevie and Christine. Straight Back is a very different song that I can't explain! I said different not a bad song.
2. Only Over You
"Christine McVie penned track "Only Over You" 'gives inspiration to Dennis Wilson" has almost an R&B influence to it. It has a lush, almost exotic feel and a lilting chorus similar to 'Mystified' on the follow-up."
1. Empire State
"It's a very different song by Buckingham very pop oriented. "Empire State" sound like a tune that could have easily been played in early 1980s dance clubs."