Demon Hunter Albums Ranked
Demon Hunter is an American Christian metal band from Seattle, Washington, started in 2000 by brothers Don Clark and Ryan Clark. Although the brothers created the band together, only Ryan remains, since Don left the band to take care of his family. As of early 2010, the band has sold over half a million albums. The band's style is known for combining nu metal sounds and qualities with ones heard in metalcore. Demon Hunter was initially conceived as a project band by the Clarks, who had played together previously in the initially Coalesce and Neurosis influenced but later more experimental band Training for Utopia. Ryan had previously played guitar in the hardcore band Focal Point, who released an album on Tooth & Nail/Solid State when Ryan was still in his teens. Here are all of Demon Hunter's albums ranked.
If you want to hear authentic trash metal songs. Click below and listen to Demon Hunter's music.
10. Peace (2019)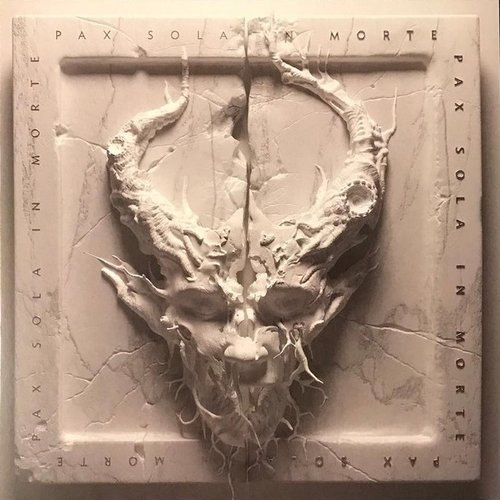 "Peace", the softer side of the double album Demon Hunter released today, which is more focused on melodic alt-metal than straight metalcore, which ends up serving a pretty good purpose in my opinion, it's mostly composed by clean vocals and softer instrumentals than usual, and though a lot of people might be turned off by this I always liked the softer side of the band as much as the heavy side, here we can see a lot of soothing choruses that sound just beautiful, it's really touching at least for me, you can also notice they put some touches of electronics here and there (Peace, Recuse Myself, Loneliness, Time Only Takes, Bet My Life)."
9. War (2019)
"2019 has already proven to be yet another fantastic year for Metal, and only three months in I'm just about convinced that we are in the midst of a special golden age for certain breeds of Metal that will be appreciated in due time as being works of the master class. That's not to say this is the highest quality Metal release I've ever heard in my life, but it's yet another release this year that is a testament to the quantity of pure quality we've been gifted thus far. Demon Hunter sounds enriched with pure muscular bravado here in a truly electrifying way, even though this is a far cry from their heaviest works."
8. Outlive (2017)
"This is clearly a band that hasn't jumped on any bandwagon, hasn't changed their style to suit changing times, hasn't needed gimmick of excessive technicality or brutality, hasn't put a lot of effort into trying to "get big", and consequently hasn't enjoyed much praise. And maybe that's allowed them to remain quite unique and special breed, even a dozen releases into their career."
See more: Judas Priest Albums Ranked
7. The World Is A Thorn (2010)
"This album was good to hear because before hearing the whole album, i would listen to driving nails all the time. That's it. I then migrated to listen to " Tie This Around Your Neck " and i instantly loved the vocal Ryan Clark could do. This album sure did deliver on producing great choruses and clean vocals, mixed in with good guitar work and beats."
6. Extremist (2014)
"Demon Hunter's "Extremist" did prove to be nothing that extreme. The album has it's angrier moments, but for most parts it's very melodic and actually smooth in the sound as well. The material is quite technically structured, but without making it all too stale in the "typical" metalcore patterns. The material does transfer some anger and disappointment in the music, but somehow it also feels like there is slightly lighter material which eases up the feeling of the album a bit."
5. True Defiance (2012)
"'True Defiance' is basically more of the same from Demon Hunter. It sounds very close to the material they put out in 'World Is A Thorn', but I'm not complaining because I really enjoyed that album. I really enjoy Ryan's singing, and I think he strikes a good balance between the clean and metalcore vocals. The bonus track "I Am A Stone" is a really cool track, consisting of vocals and string arrangements, very similar to "Driving Nails (String Mix)" from the previous album."
See more: Default Albums Ranked
4. Demon Hunter (2002)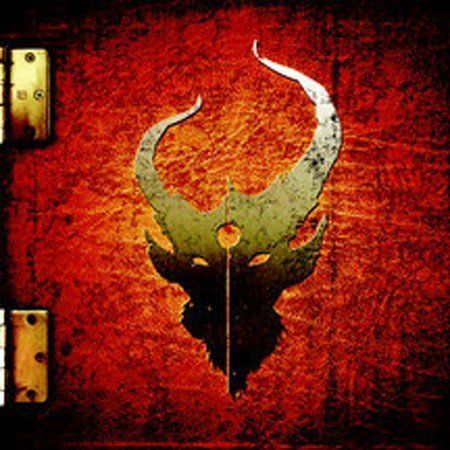 "Demon Hunter almost at their best and what's surprising is that this was their first album. Definitely the most heavy and brutal of Demon Hunter's albums and quite frankly one of their best. The tones of Ryan Clark's vocals are dark and aggressive. Combine this with great guitar riffs and drums that are so well put together, they should impress you if you're a fan of metalcore. If you're a Christian or someone seeking Jesus Christ, I would definitely recommend this band. This album doesn't have much of a spiritual feel to it but their later albums do."
3. Storm The Gates Of Hell (2007)
"For all of you who believe that Christian music can't be good, or can't be heavy, this is an album you need to listen to. I have been listening to Demon Hunter for quite a while, but each time they release a new album I am continually more impressed at their work. Where The Triptych was an attempt at more mellow music, "Storm the Gates of Hell" opens up the most bone-crushingly heavy music I have heard from them. Not only this, but each lyric has a specific spiritual purpose for our lives. I cannot mention any specific song as a highlight of the album because every track is excellent. "Wake the lifeless. Die to fight this. Stand beside me. Storm the Gates of Hell."
2. Summer Of Darkness (2004)
"I liked this album a lot when I was younger but haven't listened to it for a long time. Not really purposely, guess I just forgot about it. Relistening brought back a lot of memories, hearing those sung hooks remind me of my youth and the solitary joy I had listening to this band, my friends never took to them (or a lot of the music I was listening to), they were on too much of a pop-punk kick (a lot of people in the "alternative" scene back then either sided with nu-rock/metal or pop-punk)."
1. The Triptych (2005)
"The thing about DH that really sets them apart is their slightly grungy melodic choruses, and their clean harmonies are impeccable. And again, every song on the album is quite unique, so you get a lot of variety. As before, the screaming is not particularly great, as is more about the staccato rhythm, with little variety or tone. But it does the job."