Frontiers is the eighth studio album by the American rock band Journey, released in February 1983 on the Columbia Records label. This was the band's last album to feature bassist Ross Valory until 1996's Trial by Fire. The album had been sequenced and prepped for pressing when, in a last-minute conference with Journey's A&R man Michael Dillbeck, two songs were pulled from the original lineup, "Ask the Lonely" and "Only the Young". These two tracks were replaced with "Back Talk" and "Troubled Child". "Ask the Lonely" was utilized in the soundtrack for the film Two of a Kind. "Only the Young" would find its way into the Top Ten two years later, as part of the soundtrack of the movie Vision Quest. The band recorded a song called "All That Really Matters," with keyboardist Jonathan Cain singing lead, during the album sessions. It didn't see release until the 1992 release of the "Time3" box set. Frontiers was the band's highest-charting album in the United Kingdom, reaching No. 6 on the UK Albums Chart in 1983. Here are all of Frontiers songs ranked.
Don't miss out one of the world's best-selling bands, Journey. Click below and listen to the timeless songs from one of the world's best rock bands.
10. Back Talk
"Back Talk" which was penned by Cain, Perry and drummer Steve Smith whom played a killer drum pattern to a classic Cain guitar riff with Schon soloing on top of it. Perry on this track is actually screaming with rage."
9. Frontiers
"Frontiers succeeded artistically and commercially as it hit #2 in the spring of 1983 (no one except The Police with Synchronicity could topple the late Michael Jackson's behemoth seller Thriller) and sold 7 or so million copies in the US alone to date."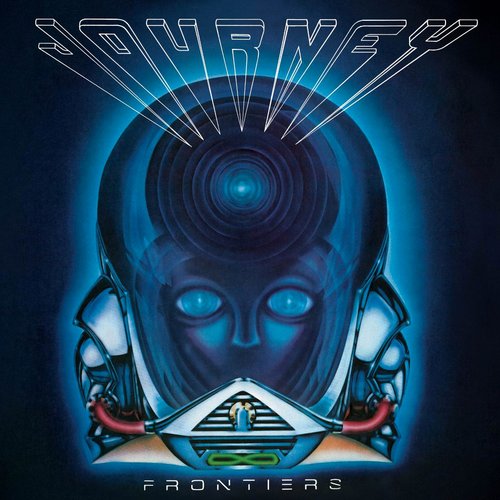 8. After the Fall
"After The Fall" follows and is an amazing melodic rock anthem. The track was included in the Tom Cruise movie Risky Business and is a great song.
See more: Journey Albums Ranked
7. Rubicon
"My personal favorite on the disk and overall (Perry) Journey song. Again everyone dismisses this song because its not a repetitive ballad about being alone. I used to rock out to this one, but it doesn't stand the test of time like the rest of these songs sadly. A good one but not as good as the other ones."
6. Edge of the Blade
"his is one of those songs that was experimental and for me, it turned out to be really good. This is one of those reasons I like this album; Experimentation! I hate it when bands don't really change their sound from album to album unless it's a darn good sound (Not that Journey isn't a darn good sound, but they push their sound alot and I love them for that). Schon's guitar is the main feature of this song, but lyrics don't fail to please either!)"
5. Chain Reaction
"One of the better songs on here. It's probably the coolest sounding of the 1st 5 songs because of the riff, Schon's backing vocals, and just the feel of it. A Very good song IMO."
See more: Journey Songs Ranked
4. Send Her My Love
"A jazzy ballad that has some really cool drums, mellow but still cool keys, and Perry's powerful voice. I didn't really like it, but now I do. Pretty cool song. "Send Her My Love," the guitar is dialed down quite a bit; it allows for Valory to really show what he's got."
3. Separate Ways (Worlds Apart)
"Widely considered one of their best ever songs. I agree if you don't include the songs that weren't singles. It's got a cool key part and it's a very good song but the rest of this album is better than it (give or take 2 other songs)."
2. Troubled Child
"A ballad but in the harder rock style of "Edge of the Blade". Not as guitar-oriented due to being a ballad and the vocals are a lot stronger than the previous track as well (not that the vocals were weak on the preceding song but just more focused and forefront than the previous)."
1. Faithfully
"I believe that along with Still She Cries off of Trial by Fire, this is their best ballad ever. A very memorable piano part, their most powerful ballad lyrics, and just overall extremely well done song. I will always be faithful to Journey."