Jar of Flies Songs Ranked
Jar of Flies is the third studio EP by the American rock band Alice in Chains, released on January 25, 1994, through Columbia Records. This is Alice in Chains' second acoustic EP, preceded by 1992's Sap, and it is the first EP in music history to debut at No. 1 on the Billboard 200 chart, with the first week's sales exceeding 141,000 copies in the United States. The self-produced EP was written and recorded over the course of just one week at the London Bridge Studio in Seattle. The tracks "No Excuses", "I Stay Away" and "Don't Follow" were released as singles to promote the album. Jar of Flies was nominated for two Grammy Awards in 1995; Best Recording Package and Best Hard Rock Performance for "I Stay Away". Here are all of the Jar of Flies songs ranked.
Don't miss out on the TIMELESS Alice In Chains music below! Click to experience the power of grunge music!
7. Swing on This
"I kind of wish 'Don't Follow' was the closer, because it was the perfect way to end the album. This is great, but it feels a little out of place, it's more bluesy and upbeat, where as the other songs on the album are bleak and depressing. It's a great song, but one of the weaker ones on the album. A kind of underwhelming closer, but what a great album."
6. Whale & Wasp
"Without doubt the weakest track on the EP, it's a short instrumental piece that's really used as a vehicle for Jerry. There are no lyrics, but I think that the music says more than words ever could. When you consider that this is the weakest track on the album, it just goes to show how mindblowing a release it is. Eerie, atmospheric and beautiful and it definitely adds something to the album. In fact, it's so good, I feel bad for pointing out that it's the weakest track on the album."
5. Don't Follow
"The most downbeat and damn right beautiful song on the album. My second favorite on the album, behind 'Nutshell' but sometimes I think it's my favorite. It's absolutely stunning, beautiful, gorgeous. Everything about it is just perfect, it actually gives me chills. The vocals are outstanding and incredibly powerful – from both Layne and Jerry, the lyrics are perfect, the acoustic guitar is great and that harmonica is absolutely brilliant. One of the best songs in their entire catalog."
See more: Alice In Chains Albums Ranked
4. I Stay Away
"This track is very odd. The first thirty seconds, where the guitars come in, set the stage for Staley's trademark overdubbing style, back from Rotten Apple. When they first come in ("Yeah, hey, I want to travel south this year …"), it's one of the most beautiful moments on the EP. However, the metal-esque verse is quite out-of-place on what could've been a perfect ballad, and kind of ruins the song after repeated listenings. Maybe they should have had it as two lines each time and not four to make it less prominent. Don't know. However, the wonderful riff and vocals (plus the "I staaaaaaay awaaaaay" part with the strings) redeem the song somewhat."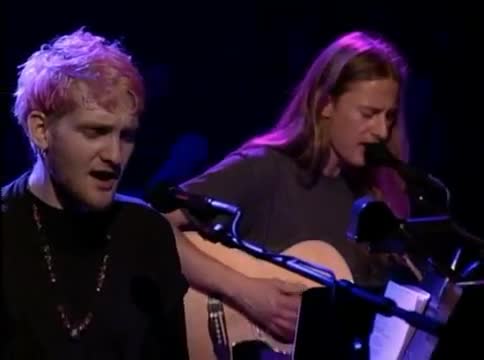 3. No Excuses
"This song is like Nutshell, in that it has perfect everything – vocals, lyrics, guitar work, bass, and drums. Thing is, it has, for some reason, never clicked with me. Like "Jeremy" by Pearl Jam and "Heart-Shaped Box" by Nirvana, it never really caught my attention, but I realized how perfect they were and respect it accordingly. The drum break at the beginning is one of the greatest I've ever heard, though, and the harmonies are wonderful. I'm rating the song on effort, as an outsider. Wonderful track, and I rate it as such, it's just never really clicked with me."
See more: Alice in Chains Songs Ranked
2. Rotten Apple
"What an opener! Everything about it just sets the tone for the album perfectly. It's so dark and atmospheric. It's a song that just blows you away and it actually gets better every time I listen to it, it's jaw droppingly good. The guitars are outstanding, they overlap and envelope so brilliantly, the acoustics echoe and they all intertwined so well. Thematically, it sets the tone for the album as well. As Layne's dark subject matter starts from the outset, as he sings about original sin, ignorance with biblical references."
1. Nutshell
"My favorite song on the album and one of the best songs Alice In chains ever wrote and recorded. Actually, forget that. It's one of the best songs ever written and recorded. Period. The most emotionally stirring on the album, and one of the most emotionally affecting songs I've ever heard. It's just a song that means so much. It's so deep, complex, dark and incredibly haunting. Never have I heard a song that portrays loneliness, depression and isolation in such a way. I also think that it's Layne's best vocal performance as well, which is a real compliment considering how amazing a vocalist he was. 'Nutshell' is so full of pain, depression, torture and misery. As haunting as it is beautiful."