Night In The Ruts Songs Ranked
Night in the Ruts is the sixth studio album by American rock band Aerosmith, released in November 1979, by Columbia Records. Guitarist Joe Perry left the band midway through its recording. The album was initially produced at the band's Warehouse rehearsal space by Jack Douglas, who had produced Aerosmith's previous four albums, but later Columbia Records brought in Gary Lyons to replace Douglas as the producer. The album was panned by contemporary critics and despite some early success, it quickly fell down the charts. Rolling Stone writer David Fricke described the album's best tracks "like inspired outtakes from Rocks and Toys in the Attic", showing Aerosmith's return to their basic sound; however, he found "the deviations from this norm … disastrous, if not in concept then in execution", as in the cover of Shangri-Las ballad "Remember (Walking in the Sand)" "wavering inconsistently between hard rock and the Spectorian grandeur of the original". The Village Voice critic Robert Christgau considered the opening song "No Surprize" the only "promising" track on the album. Here are all of Night In The Ruts songs ranked.
Don't miss out on the TIMELESS Aerosmith music below! Click to experience the energy of Steven Tyler!
9. Reefer Head Woman
"Reefer Headed Woman"…after mentioning my curiosity about this song, in the BEGINNING of my review, I was rather disappointed & it wasn't anything like I could have pictured. This song is only okay, actually it's my LEAST favorite on this album. I do, however, get a kick"
8. Chiquita
"Chiquita"…a small radio airplay hit (which prompted me to buy this album) but it wasn't near as big as song #3 on the album. I like it because it's quite powerful.."
7. Three Mile Smile
"Three Mile Smile"…This is ANOTHER one of my TOP favorites on this album. As often as I've listened to this song, I don't think the TITLE is ever mentioned, in the song."
See more: Aerosmith Albums Ranked
6. No Surprize
"No Surprize" is typical Aerosmith – full force boogie with a simple, but effective, guitar riff. This song is probably the very BEST on this album. It is also my TOP favorite."
5. Remember (Walking in the Sand)
"Remember (Walking In The Wind)"…Aerosmith's remake of the old 1964 hit by the Shangri-las. This was Aerosmith's biggest hit from this record & it's pretty good."
4. Cheese Cake
"Cheese Cake is a very heavy track, more like Deep Purple. This song has some suggestive lyrics, but I do like it,. It could remind me of "Chiquita", in a way."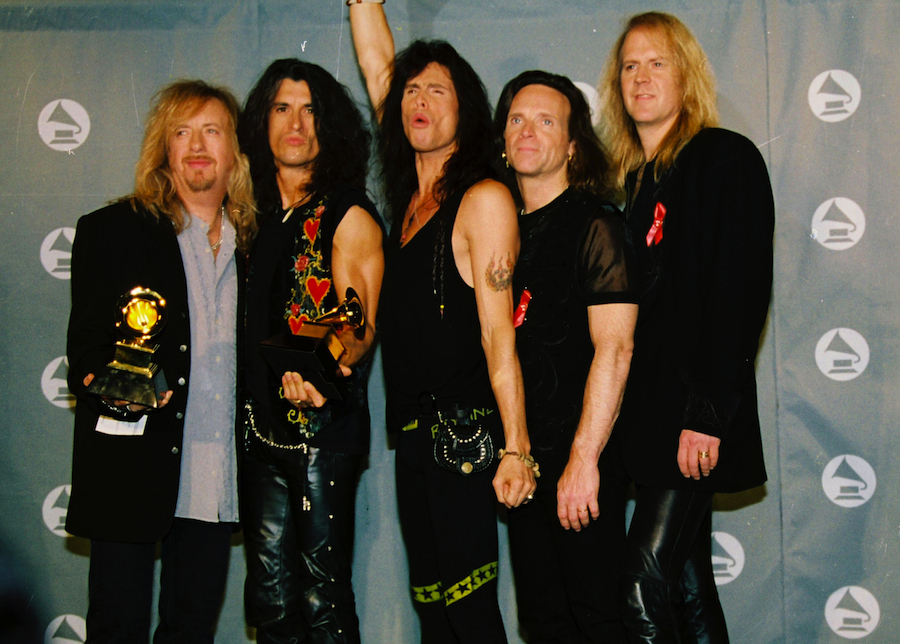 See more: Aerosmith Songs Ranked
3. Bone to Bone (Coney Island White Fish Boy)
"Frankly, the lyrics to "Bone To Bone (Coney Island White Fish Boy)" ** seem to have been picked out of a dictionary randomly. Sad to say, because this song was to flat to not wow us in other ways."
2. Mia
"Slowing it down, the song begins with a piano open. Turns out to be a bit of a lullabye love song. Since I haven't heard this album IN YEARS, I had forgotten just how good THIS song really is."
1. Think About It
"I like that this song goes on a serious instrumental segment in the middle. Let the boys play for a bit. However, there is no real hook for us to grab onto. I am sure it was there in their drug addled minds, unfortunately, it did not make it to us."