One by One is the fourth studio album by American rock band Foo Fighters, released on October 22, 2002, through Roswell and RCA Records. Production on the album was troubled, with initial recording sessions considered unsatisfying and raising tensions between the band members. They eventually decided to redo the album from scratch during a two-week period at frontman Dave Grohl's home studio in Alexandria, Virginia. The album, which includes the successful singles "All My Life" and "Times Like These", has been noted for its introspective lyrics and a heavier, more aggressive sound compared to the band's earlier work, which Grohl said was intended to translate the energy of the Foo Fighters' live performances into a recording. This was the first album recorded with Chris Shiflett as part of the band. The album was a commercial success, topping the charts in Australia, Ireland, and the United Kingdom, and sold over one million copies in the United States. One by One was positively received by critics, who praised its sound and production and won a Grammy Award for Best Rock Album in 2004, the second for the band. Here are all of the One By One songs ranked.
Don't miss out on the TIMELESS Foo Fighters music below! Click to experience Dave Grohl at his finest!
11. Tired of You
"By far the darkest song on the album. The song is palm-muted (if you know what I mean) on the guitar, all the way through the song. Again, it's kinda quiet but it can be quite scary to listen to. I like it"
10. Come Back
"Good closer. A 7-minute epic song. It starts off as a heavy electric song, then goes into two acoustics guitars playing two solo riffs, then it goeds back to electric. Great album closer. "
9. Burn Away
"Another song that sounds like it should have been on the last cd. honestly, this is the only song i don't care for so much. its not really bad though, the bass line is just annoying to me."
See more: Foo Fighters Albums Ranked
8. Overdrive
"Probabaly the most poppy song on the album. It sounds like it could have been on their 1999 "There is nothing left to lose" album. The solo sounds like a keyboard. A cool, fun pop-rock track."
7. Disenchanted Lullaby
"Another one that suffers from filler allegations, it's not as good as the first four but still very effective. Dave Grohl's voice soars on the chorus. The peppiest and most jocular moment on the album, I like it because it's at ease with the dark, reclusive songs around it."
6. Lonely as You
"This song starts off slow, but it soon gets a bit heavier. A lot like "Dissenchanted lullaby" but ten times better. Thjis song is easy to sing along to. Here's a diamond in the ruff that I prefer to the soft rock during the last half of TINLTL. Dark though: "Down and Out again…One more time for the last time."
5. Halo
"Extremely catchy chorus with acoustic verses. It sounds simple but actually not many bands are doing songs that sound like this (not well anyway). I love this one. This song almost reminds me of "aurora". 
See more: Foo Fighters Songs Ranked
4. Have It All
"Tough act to follow and lead into (`Times Like These') so # 3 is oft written off as filler and skipped. Bad move as the song matches most anything off '05s In Your Honor."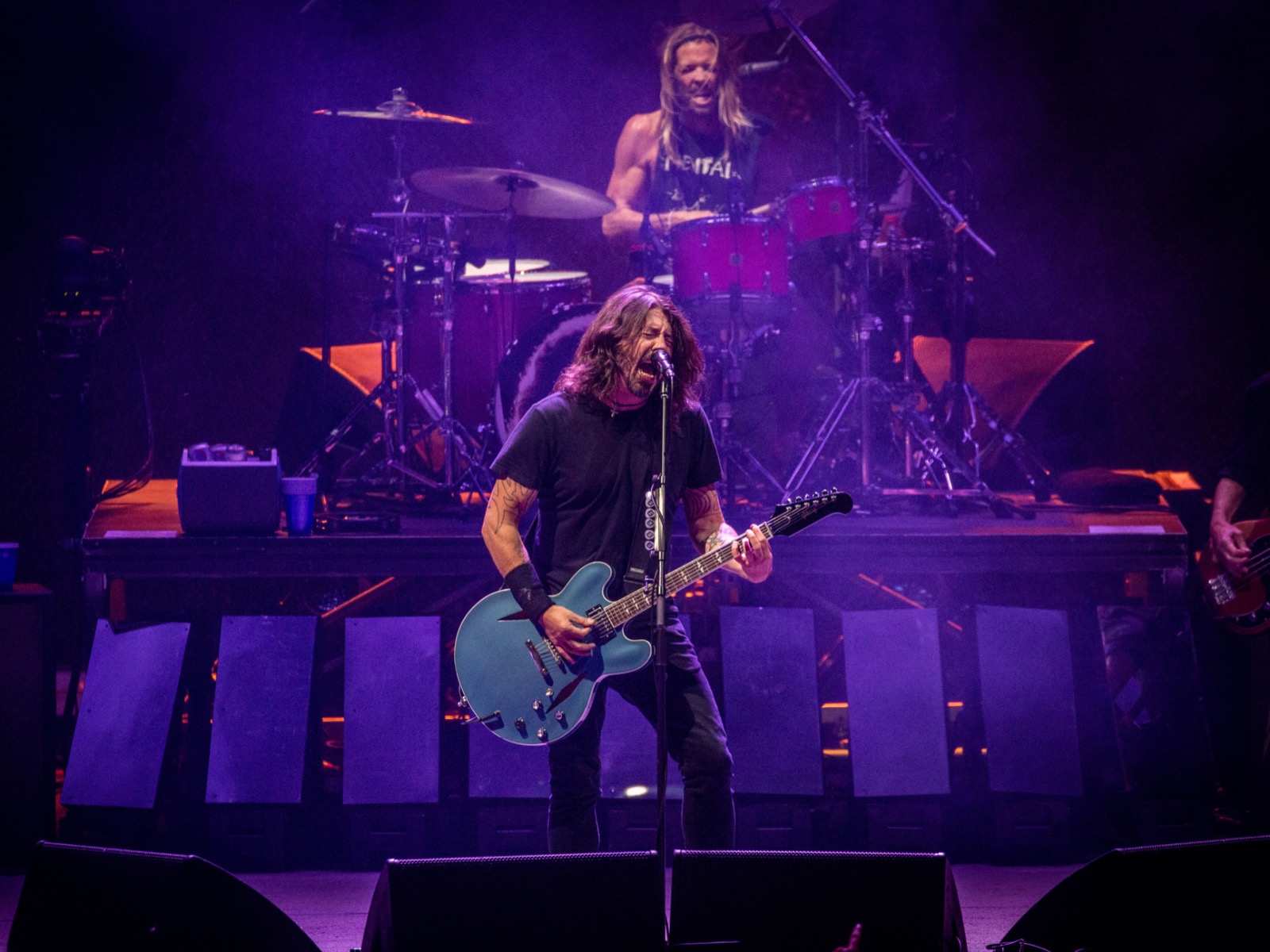 3. Low
"Few songs exemplify the Foo Fighter sound as this does, unique melody, very impressive guitars and haunting, dark, infatuating lyrics. A duo of 10/10s right of the bat and everyone still says the album lacks a heavy hitter. Speechless."
2. All My Life
 "All My Life" encompasses everything that we know and love about the band. The chugging guitars, pounding drums, thumping bass, and Dave's urgent, screaming vocals. It was a huge hit and remains a live staple at their shows. What really makes it fun is the roller coaster feel of it; it takes you in a million different directions and twists and turns through various changes and progressions. It's a trip and arguably the best opener to all of their records."
1. Times Like These
"It's one of the most memorable songs from the album and it's upbeat message and music is truly a feast for the ears. Dave's lyrics are simple and yet they speak volumes. Another polular track. A bit more softer than the last three, but still catchy and more pop-like. Dave sings very softly until the end, when he starts to yell it out and it gives the song a good ending."