Saints Of Los Angeles Songs Ranked
Saints of Los Angeles is the ninth studio album by the American hard rock band Mötley Crüe, released on June 24, 2008. It was the first full-length studio album with the band's original lineup since 1997's Generation Swine, following the return of long-time drummer Tommy Lee, and their final one before their three-year hiatus from 2015 to 2018. Saints of Los Angeles debuted at No. 4 on the Billboard chart, selling about 100,000 copies in its first week. It debuted at No. 14 on the Australian ARIA chart, No. 5 in Sweden, No. 3 in Canada, No. 47 in Italy, and No. 9 in Finland (although it climbed to number 6 in its second week). The album's first single, its title track, was their second highest-charting single in the US mainstream rock charts, peaking at number 5. However, subsequent singles fared less well: "Mutherfucker of the Year" peaked at number 29 and "White Trash Circus" at number 37 on mainstream rock charts. Here are all of Saints Of Los Angeles songs ranked.
Don't miss out on the TIMELESS Motley Crue music below! Click to experience Nikki Sixx, and Tommy Lee at their finest!
11. Down At The Whiskey
"I guess you've got to be familliar with L.A. to completely get this one, lyrically. I'm guessing it's about a bar they used to play at, or just drink at. It's a toned down song, with an uper mid-tempo pace. Very catchy track, my second favorite on the album. Yes it harkens back to the good ol' days, but once again Mick does a great job on guitar and the lyrics and rhythm flow together really well. The chorus is something special. I like this song more and more every single time I hear it."
10. Welcome to the Machine
"This is a faster song. I like the vocals, and the music complaments them well. Hard-rocking, fast-paced motherfucker that gets better with every listen. Great song."
9. Goin' Out Swingin'
"The album ends on a faster-paced song. It's a pretty good song, but there are too many going out swingings for me. Solid music, great vocals. Another hard-ass song, and a gem. This one feels like it would have worked well on Dr. Feelgood, for some reason. Seems to fit in with that bunch. Anyhow, great song. The opening guitar riff is also pretty cool."
See more: Motley Crue Albums Ranked
8. What's It Gonna Take
"I hated this song when I first heard it, now I kinda like it. I like Mick's guitar work in this one, as well as Vince's singing. Its not awesome, but it clicks. There are a couple more songs that kinda seem similar. It's a farely slow-paced song."
7. This Ain't a Love Song
" I guess an attempt to show us that the band is still a bunch of horndogs, but this doesn't quite work for me. Tommy Lee pitched in on the writing for this song's vocals. Just a fun little note. Kind of mid-tempo if I remember correctly. I don't like the lyrics at all. It's not that I don't like songs like this, Crue's Piece of your action comes to mind, but maybe I'm just past the point of wanting new songs about f-ing."
6. Chicks = Trouble
"This one breaks the streak. Decent song at best, definitely my least favorite on the album. This one would be pretty good with better lyrics. Really the only line that bugs me is the one I always step in the sh–. Otherwise it's an ok song."
5. Just Another Psycho
"Best guitar on the album, another great song. The lyrics are a little… unrefined (especially the opening verse), but Mick delivers yet another filthy guitar solo. I also like the dark tone on this song as well."
See more: Motley Crue Songs Ranked
4. Face Down in the Dirt
"A nice rocker to start the album, good music, good vocals, but this starts what I was talking about with the lyrics. The chorus is something like several I'd rather be deads followed by something like face down in the dirt with a bullet in my head, or something. It's been a while since I've listened to this one. That just bugs me."
3. L.A.M.F.
"Not much, more of an intro track than anything. It has a slightly ominous sound to it, but not much here. Saints of Los Angeles is a solid effort by Mötley Crüe and I would say that it is nice that Mötley Crüe came back with a decent album (seeing that most of their modern effort is kind of lack luster)"
2. White Trash Circus
"Another one I hated when I first heard it, but grew very fond of over time. I really like the lyrical flow on this one. No solos though.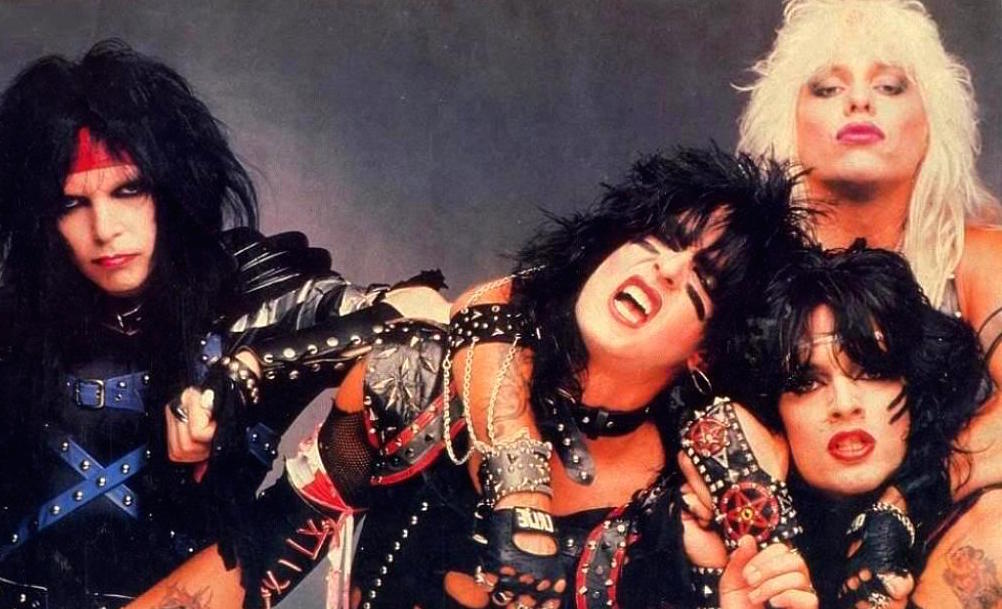 1. Mutherf*cker of the Year
"Most people seem to like this one, but it just doesn't do it for me. It's a huge letdown after such a great track. It's a farely slow song. I could take or leave the lyrics, and really there's just nothing appealing to me with this one. Not a bad song, but nothing special."