Slipknot Self Titled Album Songs Ranked
Slipknot is the debut studio album by the American heavy metal band Slipknot. It was released on June 29, 1999 by Roadrunner Records, following a demo containing a few of the songs which had previously been released in 1998. Later, it was reissued in December 1999 with a slightly altered track listing and mastering as the result of a lawsuit. It was the first release by the band to be produced by Ross Robinson, who sought to refine Slipknot's sound rather than alter the group's musical direction. This is the only album to feature original guitarist Josh Brainard who left at the end of recording in late 1998 while the band was taking a brief break. Jim Root, who recorded two tracks at this point, would appear full-time on subsequent albums. Here are all of Slipknot Self Titled Album songs ranked.
Don't miss out on the timeless Slipknot music below! Click to experience the band at their finest!
15. 742617000027
"I know it's just an intro, but it's pretty cool. The people just repeat "The whole thing I think is sick" over and over, but it's a good opening."
14. Only One
"OK, this song is pretty strange all together. They're trying to make the verses rhyme, but they just sound like a rap song WITHOUT rhymes that was slopped together in 5 seconds. I do like the lyrics for "only one of us wals away".
13. Tattered & Torn
"I don't know what's up with this song, but it's very weird. The lyrics are the only thing that keeps me from giving it a 0, because I love them. Very haunting."
12. Eeyore
"Eeyore" was a complete masterpiece. Amazing speed! Both tracks were assaults on the eardrums. It seemed perfect… It is, it's the bonus section after scissors finishes"
See more: Slipknot Albums Ranked
11. Prosthetics
"This song needs more recognition. Proof that the band could write an epic song and tap into some weird vibes. The song feels like the soundtrack to a short film rather than a song on a metal album. Really something unique."
10. Scissors
"Scissors" is one of the most disturbing, intense songs I have ever heard. clocking at 8 minutes and 25 seconds. It's just a near perfect album."
9. Diluted
"Another weird song. The verses are slow and eerie, and you can tell Craig had to do a thousand samples on this. The song does get boring after the first two verses."
8. No Life
"Like "Surfacing", not much stands out about this song. The onlt thing that does is the bridge ("I can't remember, I don't understand this…") and KIND OF the chorus ("'Cause this is NO KIND…"), but it's worth listening to."
7. Liberate
"Another cool song. It reminds me a lot of "Surfacing" (though it dosen't sound that much like it), but it's better. The lack of cords in MOST of their songs, it makes it all up with some hardcore energy. As we really see in my favorite track "Liberate."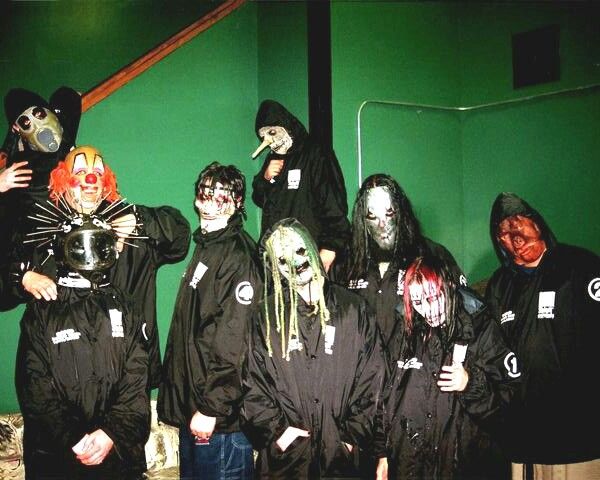 See more: Slipknot Songs Ranked
6. Purity
"The music is hard, without being mindless and repetative, the lyrics are so deep and thought-provoking that they can make you think for hours, and Corey's speediness in letting loose his aggression that it is unreal!"
5. Surfacing
"Probably Slipknot's most vulgar song. Once again another good song, even better with your feeling angry. That's right! Slipknot is the best band to create to die for speedmetal since Metallica. They will be looked on as legends in no time at all. I don't even care about the costumes and the masks, although they do add a unique flavor. When I hear these guys play, I am touched by an emotion I've not felt from hardcore metal in awhile."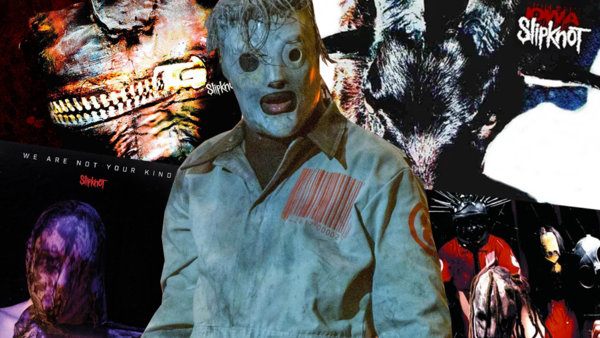 4. (Sic)
"The first REAL song on the album, "(Sic)" is a hard, heavy song from beginning to end. Joey's drumming really shows off here. Amazing song, espicially with how they start up the song and end it"
3. Spit It Out
"This is a quieter song, but it's very fast. Very catchy. Here's something I don't get…MTV banned this video because it was "Satanic", BUT they can play a video with Marilyn Manson reinacting President Kennedy's death…WEIRD."
2. Wait and Bleed
"Wait and Bleed is an awesome song for Slipknot. Happy this is the best on the album. Without doubt.. This is my favourite song, of all time! Great control of his vocals. Chad is the heart of this band."
1. Eyeless
"A great song. I like the whole thing, the lyrics, the music, especially the bridge with just th music for about 10 seconds. And, just a fun fact, the band got "you can't see California without Marlon Brando's eyes" when they were in Hollywood, where some psycho guy was sitting on the street yelling it at all the people. (That's at least what I heard."