Sounding the Seventh Trumpet Songs Ranked
Sounding the Seventh Trumpet is the debut studio album by American heavy metal band Avenged Sevenfold, released on July 24, 2001, through Good Life Recordings. The album was later re-released on March 19, 2002, through Hopeless Records, featuring a slightly different cover art. Although the album only sold 300 copies in its first week of release, it has sold 370,000 copies worldwide, with 310,000 sold in the United States, as of November 2010. The title 'Sounding the Seventh Trumpet' takes its name from the Book of Revelation, specifically referencing chapter 11 and the sounding of the last (seventh) trumpet, showing the end of the world. Valary DiBenedetto (M. Shadows' future wife) performs vocals on the track "The Art of Subconscious Illusion." The album was released on vinyl for the first time in 2008 in the US. Here are all of Sounding the Seventh Trumpet songs ranked.
Don't miss out on the timeless Avenged Sevenfold music below! Click to experience the band at their finest!
13. Breaking Their Hold
"A very short song, which usually peeves me, but those are some great riffs. All screaming, no singing. Nice song but only 1:11 long. Still great for what it is though."
12. The Art of Subconscious Illusion
"Cool lyrics. This song just kinda begins out of nowhere with no intro, but is so strong through the whole thing. At one point, Shadows just like screams his vocal chords of his neck, wraps them around his eyeballs and screams if you know what I mean. It's like this awesome, high-pitched scream like he's undergoing what he's singing about or that the lyrics are really happening. Also, at one point, he hits this note that sounds a lot like Godsmack. Awesome."
11. Forgotten Faces
"This is better! Although it tends itself to be an extended version of an epic of time wasted really, without the let up of different riffs. In fact bits of this are almost Nu-Metally in their existence. Still it's a good listen."
10. Thick and Thin
"This is one of my favorites, but it doesn't stand out like some of the others, besides that one little break with some really fast picking. The chorus is great."
See more: Avenged Sevenfold Albums Ranked
9. We Come Out at Night
"I love the way this track starts and continues and ends. Very great, just not as good as the rest. Catchy vocals and memorable guitar riffs. The screaming sounds great with the beat on this track"
8. Lips of Deceit
"The beginning minute alone gives it a ten. Something about it is so cool. The verses are choppy in a wierd, unusual, and memorable way. There's also a part where it's kind of a bass solo. Ash is really good. Really great song that ends suddenly."
7. An Epic of Time Wasted
"This is one of the first Sevenfold songs I ever heard and I fell in love with it. I can remember every little drum fill and guitar lick they do. The song has several long segments to it that are all together. The first half is a series of angry segments with really great music. Then the whole thing turns around as Shadows says he's sorry. This really is a musical masterpiece that even rivals with some Opeth songs."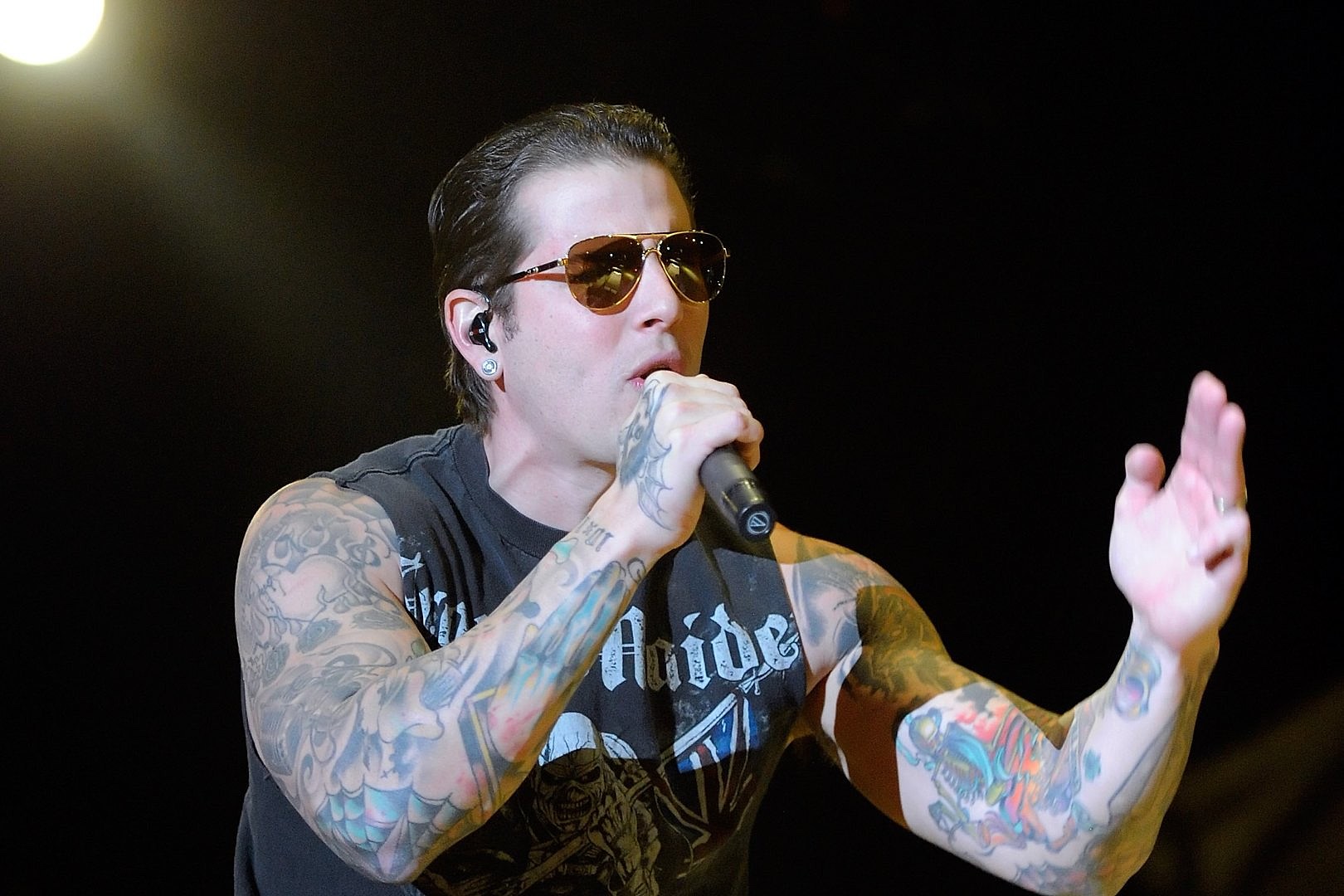 6. To End the Rapture
"This 1-and-a-half-minute long song is really cool in that it has a good guitar solo, then some catchy vocals. It's a great start, but I do feel that it doesn't show who they really are in this album."
See more: Avenged Sevenfold Songs Ranked
5. Darkness Surrounding
"Super fast. Really cool. Great drumming. He does some pretty amazing stuff on the toms followed by some really awesome double-bass-drumming. Good vocals, too, especially at the end, "smell the burning amber""
4. Turn the Other Way
"ow this shows who they are. Awesome! This is one fast, metal-crazy song with lots of screaming and some good singing. The guitar is especially noteworthy. There are some great harmonics and the whole thing just falls into place. Definately one of the greatest on the CD. It ends by fading the drum, bass, and guitar tracks, leaving the strings to stay alive."
3. Streets
"Much less progressive. I've heard it a billion times, but I don't get tired of it. I think it's about drugs. Catchy music that I've memorized. It really is great. A step back for sevenfold from the chaotic fight they've just expelled upon the world."
2. Shattered by Broken Dreams
"Starts off melodic, which is really great, and the screaming kicks in after two minutes. I dunno, this song really isn't very good, but it really kicks off for a while. It stops, and you expect it to be over, but then it just starts up again."
1. Warmness on the Soul
"Most definately the most beautiful Sevenfold song. For half of the song, it's just the piano and vocals. All brilliant musicians make great love songs. This is the Fold's shot at it. They have succeeded. It has a great piano solo and a great guitar solo. This is the most memorable song on the album."