Too Fast For Love Songs Ranked
Too Fast for Love is the debut studio album by American heavy metal band Mötley Crüe. The first edition of 900 copies was released on November 10, 1981, on the band's original label Leathür Records. Elektra Records signed the band the following year, at which point the album was remixed and partially re-recorded. This re-release, with a different track listing and slightly different artwork (e.g., red lettering on the cover and a different interior photograph of the band), has become the standard version from which all later reissues derive. The re-recorded album also removed the song "Stick to Your Guns", though it is featured on a bonus track version of the album. The original mix of the album remained unreleased on CD until 2002, when it was included in the Music to Crash Your Car to: Vol. 1 box set compilation. Here are all of Too Fast For Love songs ranked.
Don't miss out on the TIMELESS Motley Crue music below! Click to experience Nikki Sixx, and Tommy Lee at their finest!
12. Tonight
"Tonight" are up-to-par with the rest of the album's songs. It's great that they have finally seen the light of day. "Tonight" is tight and rocking, yet gorgeously catchy."
11. Merry-Go-Round
"Merry-Go-Round is another amazing song. That is one of my personal favorites by Motley Crue. The song also has a really cool guitar solo in it. Before shoutin' at the devil, M.C. stuck to their guns with the accessible Too Fast For Love LP. Elektra issued the free 'n' easy "Merry-Go-Round" as a promotional twelve-inch single from the group's first full length album. 
10. Toast of the Town
"Toast of the Town" is almost better than anything on the real album, a terrific song with a real rhythm kick in the pants and actual dynamics!"
See more: Motley Crue Albums Ranked
9. Starry Eyes
"Starry Eyes" has an almost hypnotic intro and a haunting chorus. Motley Crue is a terrific example of a band that starts out with a masterpiece and then gets successively worse with each every release. The songs here have an urgency towards them, a youthful enthusiasm of a band that has something to say."
8. Stick to Your Guns
"Stick to your Guns is also an amazing song about being true to yourself and not selling your soul to something you don't believe in just because it's trendy. The debut of the Crue personifies the LA strip of the hedonistic early '80's…Why Elektra left these tracks off of the full-length "Too Fast For Love" is beyond me,especially 'Stick To Your Guns' which is classic Crue."
7. On with the Show
"Great tune, just a tease of the "Home Sweet Home" phase down the road..yet still heavy..great story On With The Show is a little bit slower, but is another good combination of power and finesse."
6. Public Enemy #1
"Public Enemy #1″ is one of the Crue's most underappreciated songs. Fast and highly melodic, it's an anthem that epitomizes youth and rebellion. Public Enemy #1 is one of my favorites. Very melodic with a driving beat."
See more: Motley Crue Songs Ranked
5. Come On and Dance
"The up-tempo "Come on and Dance" is one of the album's more popish songs and keeps up the momentum. Come On And Dance rocks with an aggressive beat and guitar riff."
4. Take Me to the Top
"This is a good, solid rock track which is a little bit on the light side for where metal's concerned but in guitar, rhythm and general catchiness terms, it's quite a good play. All relative it does also just retain a dark enough tone to distinguish from the band's later-decade. Motley Crue for me didn't put out a lot of above-average songs but this is quite a good one."
3. Piece of Your Action
"Love these guys! Paved the way for hair-metal! Wish there were more bands that sounded like this today! Right up there with the predecessor. I was hooked on this song as a teen. The Rythym guitar is amazing!"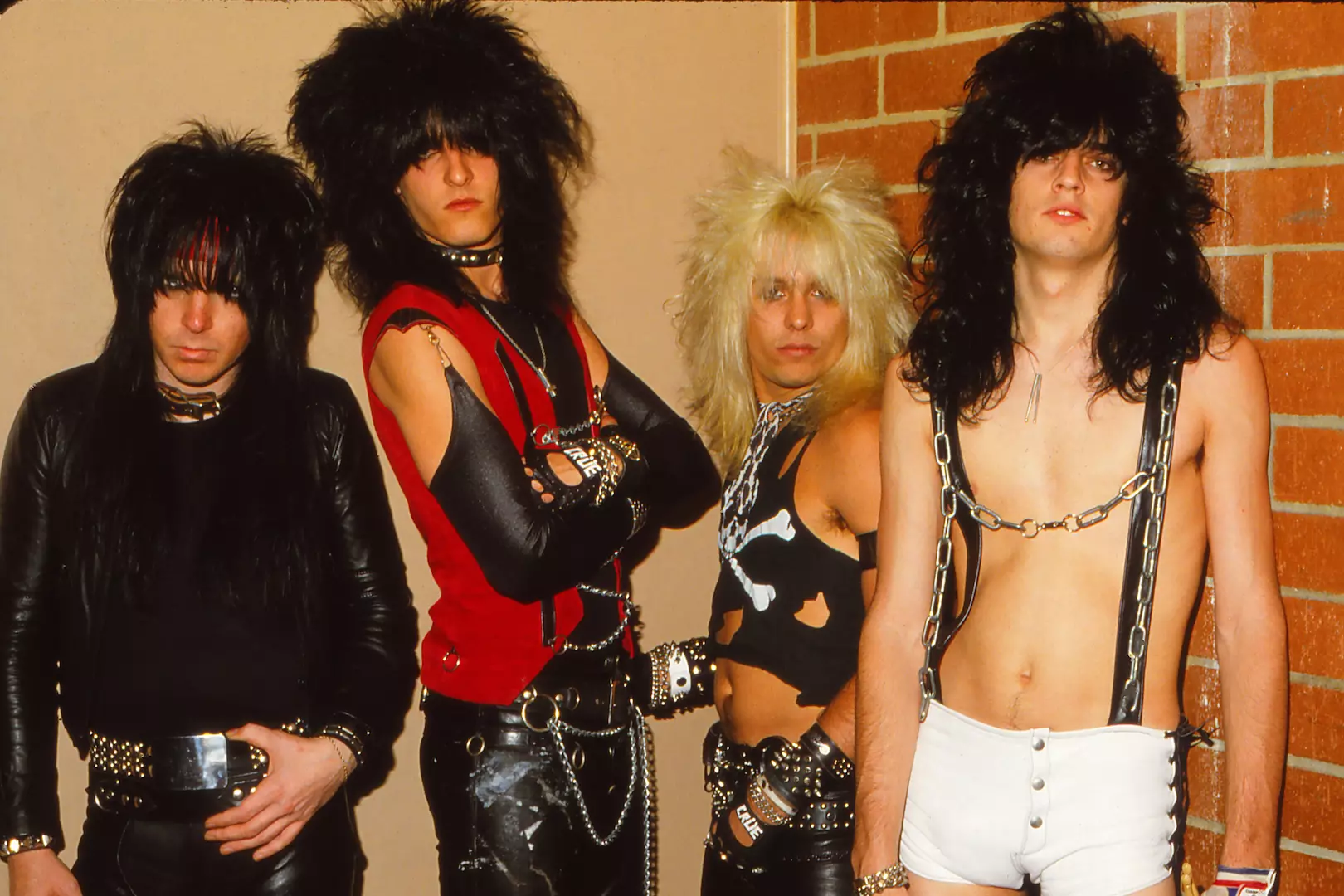 2. Too Fast for Love
"My favorite first line of any song "Livin' on a jet makin' love to someone elses dream", Wow! Why is that such a catchy line? The alternate take of Too Fast For Love is just as good as the original. I like the vocal intro to the song."
1. Live Wire
""Live Wire" is probably the most well-known song on this disc. Fast and furious with a great hook, it's a good way to start off the album. The sound quality has improved and the video of Live Wire shows what the band were trying to do very early on."