Devin Townsend Albums Ranked
Devin Garrett Townsend (born May 5, 1972) is a Canadian singer, songwriter, musician, and record producer. He founded the extreme metal band Strapping Young Lad and was its primary songwriter, vocalist, and guitarist from 1994 to 2007. He has also had an extensive solo career and has released a total of 25 albums across all of his projects as of 2020. Across all his bands and solo projects, Townsend has released 23 studio albums and four live albums. His trademark production style, featuring a heavily multi-tracked wall of sound, has been compared to the styles of Robert Fripp and Frank Zappa. His vocal delivery ranges from screaming to an opera-Esque singing, while his musical style is rooted in metal and his albums are written to express different aspects of his personality. Here are all of Devin Townsend's albums ranked.
If you want to hear true alternative metal music. Click below and listen to Devin Townsend songs.
10. Z² (2014)
"This is polished and smooth easy listening pop-metal that does not shatter earths. Good to have around though: for a middle of the road weekday in the Townsend universe. You can't always dwell in the inner circle of loved highlights."
9. Ghost (2011)
"Once again, Devin Townsend never fails to surprise me. I had an idea of what the album would sound like and of course he takes it to a whole other level. I have listened to a lot of ambient music and this is by far the best type of music you can expect from the genre."
8. Ziltoid The Omniscient (2007)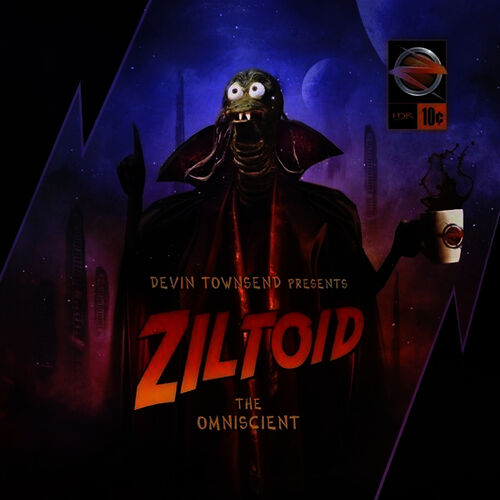 "This is one epic trip from beginning to end that will have you looking on in sheer amazement as people in the background wonder about your ever growing insanity. This little piece of…stuff is brought to us by the kind folks at MetalRUs, Inc. headed by the obviously insane Devin Townsend. Devin has been no stranger to drug influenced albums with increasingly stupider lyrics… HOWEVER Ziltoid trumps them all."
See more: Great White Albums Ranked
7. Deconstruction (2011)
"Analyse this album all you wish. Pick out the pieces you don't like, and refuse to enjoy the feast set before you. It's good. It sounds soo good. Every guest vocalist is sublime and adds so much to the overall texture perfectly. It's so big and such an envelope pusher, that I can't fault you who can't get your mind around this, I pity you. I'm going back in this yummy universe over and over. Your missing out sad purist, like a metal vegetarian."
6. Accelerated Evolution (2003)
"Accelerated Evolution is wonderful, truly a milestone in metal that rarely dips in quality (but they do exist), but those dips really don't matter, because the rest of the album more than makes up for it. It also features Ryan Van Poederooyen for the first time, and it definitely is not the last, thankfully enough, because his drumming does everything I need it to in every single song he plays in. He is just as good as Gene Hoglan, honestly."
5. Transcendence (2016)
"If you've been missing Terria, this sounds like an attempt to return to that style. While it doesn't reach that level of quality, it's still excellent. Thick walls of vocal harmony that are pretty epic in places, some softer stuff, guitar solos. Favorite tracks are probably Stormbending, Failure, and Transdermal Celebration."
See more: Dokken Albums Ranked
4. Addicted! (2009)
"Devin can wear a different masks, but his identity is clearly recognizable through prism of every genre that he takes or creates. "Addicted" is industrial pop-metal. The primitivity of some riffs can really shock the listener, but it's just a part of the great artistic game, played by Canadian genius. Superb record!"
3. Ocean Machine: Biomech (1997)
"One of the best things to come out of progressive metal since the 80's. Everything here is a highlight, so picking favorites is kind of pointless for me. The entire album flows beautifully and creates one of the most lush and vibrant atmospheres I've ever heard. It may take some time to stick after the first four songs, and the last few songs may test some people's attention spans, but I wouldn't change a thing about it."
2. Terria (2001)
"I like that it's very airy and transcendental, in a way that is like, very dreamy. It's hardcore relatable because he's from where I'm from, and he's got chronic illness (depression) and he has this really raw feeling that you get when you grow up in conservative thoughtless religious places that are beautiful and yet really restraining."
1. Ki (2009)
"For me, this album is brilliant. A strong and definitive way for Devin to begin his four album project. Ki is a quieter, subtler album than his previous works and it's really something you have to pay attention to while listening. Whilst calm and in some cases beautiful, Ki still has a very tense and dark overtone which somehow makes the heavier parts (Disruptr, Heaven Send) seem more intense, regardless of the lack of traditional distorted tones normally associated with heavy music."