Jeff Montalvo (born March 31, 1987), known professionally as Seven Lions, is an American DJ, record producer, instrumentalist, and remixer from Santa Barbara, California. Active musically since 2010, his music combines styles as diverse as trance, melodic dubstep, drum and bass, glitch hop, and electro house. He has released eight EPs, multiple singles, and official remixes for record labels such as Casablanca Records, OWSLA, Viper Recordings, Anjunabeats, Republic Records, and Monstercat. His second EP Days to Come was mentioned by Vibe Magazine as one of their Top Electronic Albums of 2012, and it peaked at No. 10 on the Billboard Dance/Electronic Albums chart. His next EP, Worlds Apart, charted at No. 76 on The Billboard 200, and the EP's track "Don't Leave" with Ellie Goulding entered the UK Singles Chart in 2014. He tours regularly in the United States, and since 2012 has performed at festivals such as SXSW, Ultra Music Festival, Electric Daisy Carnival, and Camp Bisco. He was nominated for America's Best DJ, a competition held by DJ Times, in 2014. Here are all of Seven Lions' songs ranked.
Don't miss out on the most famous songs of Seven Lions. Click below and enjoy his music!
10. Summer of the Occult (Creation, 2016)
"This track is unbelievable. The sounds that come into the background at 0:11 are undeniable evidence of the painstaking work put into every second of Seven Lions' craft."
9. Cosmic Love (Remix) (Cosmic Love (Remix), 2012)
"What I really like about this remix is that he really kept the original song as the main focus. He didn't take the original melody out and kept the key the same, just added beats and changed the spaces between the verses and choruses. Cosmic Love is in my opinion one of the greatest songs of all time, and I'm glad Seven Lions could.. not enhance it, but remix it it so beautifully. What a great mix. Well done."
8. Falling Away (Creation, 2016)
"Gorgeous composition and production. And Lights is the PERFECT vocalist for this track. It sounds like something she would make, and, in my opinion, no other singer would have"
7. Strangers (The Mortal Instruments: City of Bones: Original Motion Picture Soundtrack, 2013
"I love this song. It means so much. It goes back to such a great moment in my life. If only I could know I will have more moments like that. It's wonderful to be young."
See more: Seven Lions Albums Ranked
6. On My Way to Heaven (Remix) (Group Therapy (Bonus Track Version), 2011)
"Great build-up, great drop. better than the original! It's not distracting and keeps you energetic and positive. More reasons why the world needs to keep watchful eyes over this growing artist Seven Lions."
5. Creation (Creation, 2016)
"I do love the album. It has some great single tracks however the album needs to be longer with some more transitions to make flow better. There also needs to be more tracks in general because I can't get enough Seven Lions."
4. Fevers (Fevers, 2013)
"I love these types of tracks! With the crazy uplifting melodies, really rich synth and bass, amazing vocal slicing and effects, crazy drum beats… god seven lions you never let me down."
See more: Martin Garrix Songs Ranked
3. Luna (Luna, 2013)
"This song is like the intro to Seven Lions career like GET READY. So dirty. Unapologetically dirty too. Layers. God, the layers to this song. I cant decide which one I like more: Luna or Tyven. Both are unique and offer different aspects."
2. Days to Come (Days To Come EP, 2012)
"This song will put you into a another world. The beat is right , the vibe is right, it going to make you dance. I'm a huge Fiora fan. Her voice is just perfection. This is a track that is well worth buying!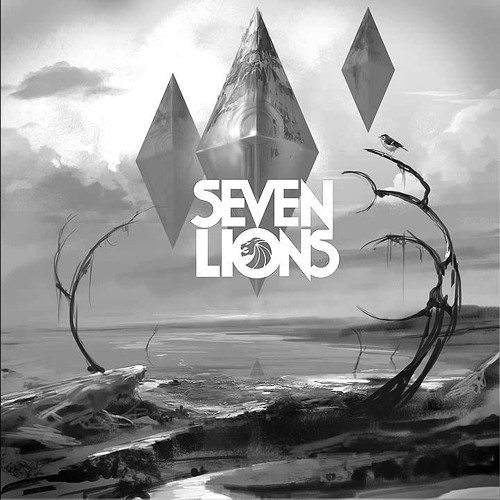 1. Worlds Apart (Worlds Apart, 2014)
"Everything about "Worlds Apart" just fits and flows so perfectly together. The timing of the music is impeccable, the vocalist in the song has such passion when she sings, the lyrics go together perfectly, the drop (oh the drop) turns this song into an intense, deep, rhythmic, and melodic explosion of sound. It is impossible to describe how it makes me feel to hear this song."