The Colour and the Shape Songs Ranked
The Colour and the Shape is the second studio album by American rock band Foo Fighters, released on May 20, 1997, through Roswell and Capitol Records. It marked the official debut of the Foo Fighters as a band, as their eponymous 1995 debut album was primarily recorded by frontman Dave Grohl and producer Barrett Jones as a demo. After the debut became an international success, Grohl recruited guitarist Pat Smear, bassist Nate Mendel, and drummer William Goldsmith to form the band's full lineup. The group convened in the fall of 1996 for pre-production on a second album, and brought in Gil Norton as producer to establish a pop sensibility for the tracks. The band strived to create a full-fledged rock record, contrary to music press predictions that it would be another grunge offshoot. The Colour and the Shape was Foo Fighters' last album to be released and marketed by Capitol Records. After the band, along with their label Roswell Records, signed to RCA Records, its distribution, along with their eponymous debut album, has switched to RCA. Here are all of The Colour and the Shape songs ranked.
Don't miss out on the TIMELESS Foo Fighters music below! Click to experience Dave Grohl at his finest!
13. See You
"This song has a very jazzy feel to it, and is done with an acoustic guitar with a drum-line that is so recessive, that the Foo's released an "acoustic-only" version of this song as a B-Side. You can't help but snap your fingers or clap your hands to this one."
12. Doll
"The shortest song on the album, but probably the most overlooked. While it doesn't really feel like it belongs on the album, if it were taken off, the album would lose a great introductory song. A great short ballad."
11. New Way Home
"If there's one thing that Foo Fighters do well, it's composing an earth-shattering song to close each and every one of their albums with. This song has a build in it that is similar to that of "Come Back" (One By One), except this song rocks so much harder at the end, but it isn't really a hard rock sound…it's more of a very loud pop/rock ending, that just makes you want to jump around.
10. Walking After You
"The remix of this song was released as a single, and can be found on the X-Files movie soundtrack. The version of the song on this album, though, is done acoustically with percussion (not a drum kit). In my opinion, the original version of the song that appears on this album sounds much better than the remix that was the 4th single to be released from this album. This song has amazing lyrics, that show just how bittersweet love can be."
See more: Foo Fighters Albums Ranked
9. February Stars
"A very interesting transition from the hardest song on the album to the softest song on the album. This song is an amazing love ballad that soothes you throughout, and has a great build-up at the end which tips its hat to the power ballads of the 80's."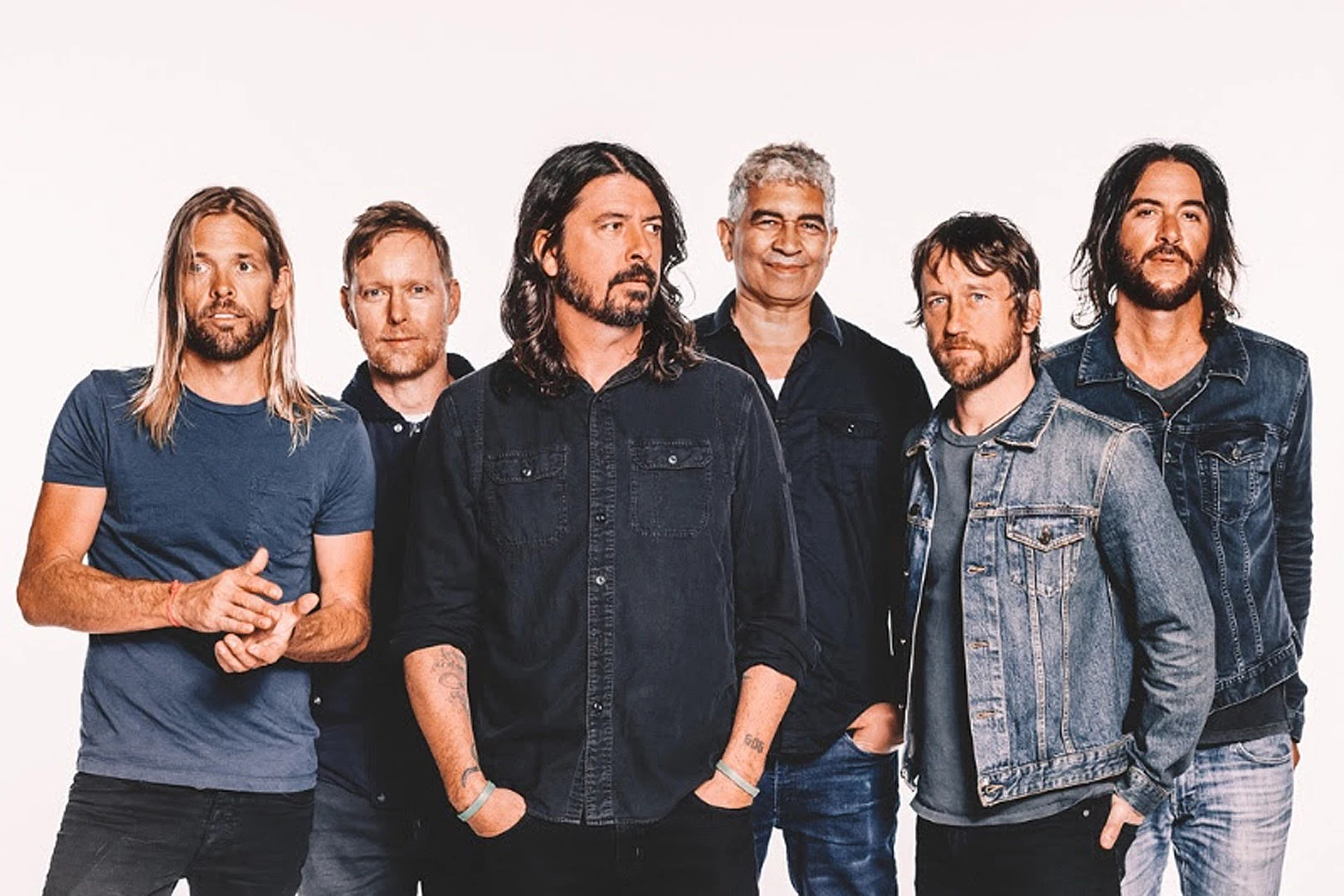 8. Up In Arms
"This song starts off nice and mellow, bringing to your ears a very 60's sounding guitar, drum, and base line. The intro ends about 50 seconds into the song, with it's last chord ringing out. Then the drums kick you in the […] and your pushed into a fantastic poppy love song. A Foo Fighters classic."
7. My Poor Brain
"Starts out with various guitar sounds and then goes in to a catchy, soft little tune, in which the high end Dave's incredible range can be heard. Then it goes into a loud chorus, back into the soft verse, and finally into an exploding ending. Dave uses that raspy yelling voice basically through the end of the song."
6. Enough Space
"I get a kick out of this song! Almost the whole song, Dave is screaming about not having enough space,which is countered by a soft and sweet verse. That method seems to be a trend on this album. This song is almost one of those that you would expect to be the background music for a jackass commercial."
See more: Foo Fighters Songs Ranked
5. Wind Up
"The prime example of the hard core foo sound we're accustomed to. loud guitar, thumping bass, pounding drums and perhaps a bit of anger in the lyrics? A great song to rock out to when you're mad."
4. Hey, Johnny Park!
"A sort of mix between the lyrical softness of the slow songs and the hard rock sound of the fast songs. It's one of those songs you would listen to if you were feeling depressed and wanted to listen to something that was a sad kind of slow, but still rocked when it got to the chorus, so you could be both sad and angry in the same song. Chilling."
3. My Hero
"The first words that come to my mind are lyrically chilling. It's impossible to hear this song and not think of Kurt Cobain. At least it is for me. It begins with a drum solo, and then the bass joins in, and then the guitars. It's a beautiful song. Probably my favorite on the whole CD. Perhaps it's just the Nirvana fan in me sympathizing, but it really is an amazing tribute."
2. Monkey Wrench
"If you've been listening to the radio at all since 1997, you've probably heard this song. The first single off of the album, this song hooked listeners with it's catchy verses and chorus. Great proof that a song can have catchy verses and chorus. The song's style is similar to that of "All My Life" (One By One), it's more upbeat, a little less dark, and a little more fun. Great song to listen to when you're flying down the expressway in the summer with all the window's down."
1. Everlong
"This is Foo Fighters best song ever written. A very dreamy hard rock song that sends chills up my spine every time I hear it. This song has been my favorite song of all time since I heard it the very first time. It's hard to find anyone that doesn't like this song, whether they are a fan of Foo Fighters or not."